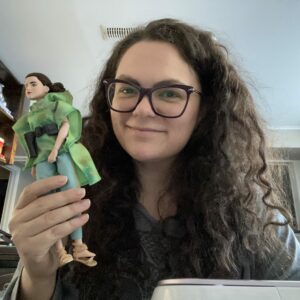 Latest posts by Candace Osmond
(see all)
Does your son or daughter obsess over Star Wars characters? Are you the obsessed one? Then let me welcome you to the wonderful world of buying Star Wars backpacks! Today, I will discuss how to find the perfect Star Wars backpack for school, camping, the gym, and looking fashionable. I'll also go over the best Star Wars backpacks online based on their quality of construction, price ranges, and design. Ready to begin? Let's start!
Bottom Line Upfront
My fav pick from the list is the Loungefly Star Wars White Gold Rebel Hardware Mini Backpack because it's Star Was…but make it fashion! This mini backpack goes with just about any outfit without looking like a novelty item. I love it!
Top Picks at a Glance
I've selected these backpacks to fit into the "best Star Wars backpacks" categories for their quality, functionality, and fun designs. There's sure to be a backpack for every Star Wars fan, so take a look at these before diving deeper into each product.
Are Star Wars Backpacks Just for Kids?
While there are many Star Wars backpacks for kids, there are also many for adults! Lots of Star Wars fans aren't kids anymore, and we want backpacks with our favorite characters, too! In this article, I go over several Star Wars backpacks that are too big for children.
What Makes a Good Backpack?
A great backpack should have all the following features:
Multiple pockets and compartments besides the main compartment
Adjustable straps
Clean designs
Sturdy zippers
Durable stitching
And a respected brand name
Different Types of Backpacks
When you're picking out a backpack for yourself or someone else, consider why someone might need a backpack. Are they going to school? Do they go to the gym or play sports a lot?
School Backpacks
We all remember these! School backpacks, also called "bookbags," are made to carry books. Nowadays, they usually have a protected pouch on the inside for storing your laptop, too. If you're in school, consider buying a Star Wars backpack that could get everyday use like one of these.
Camping Backpacks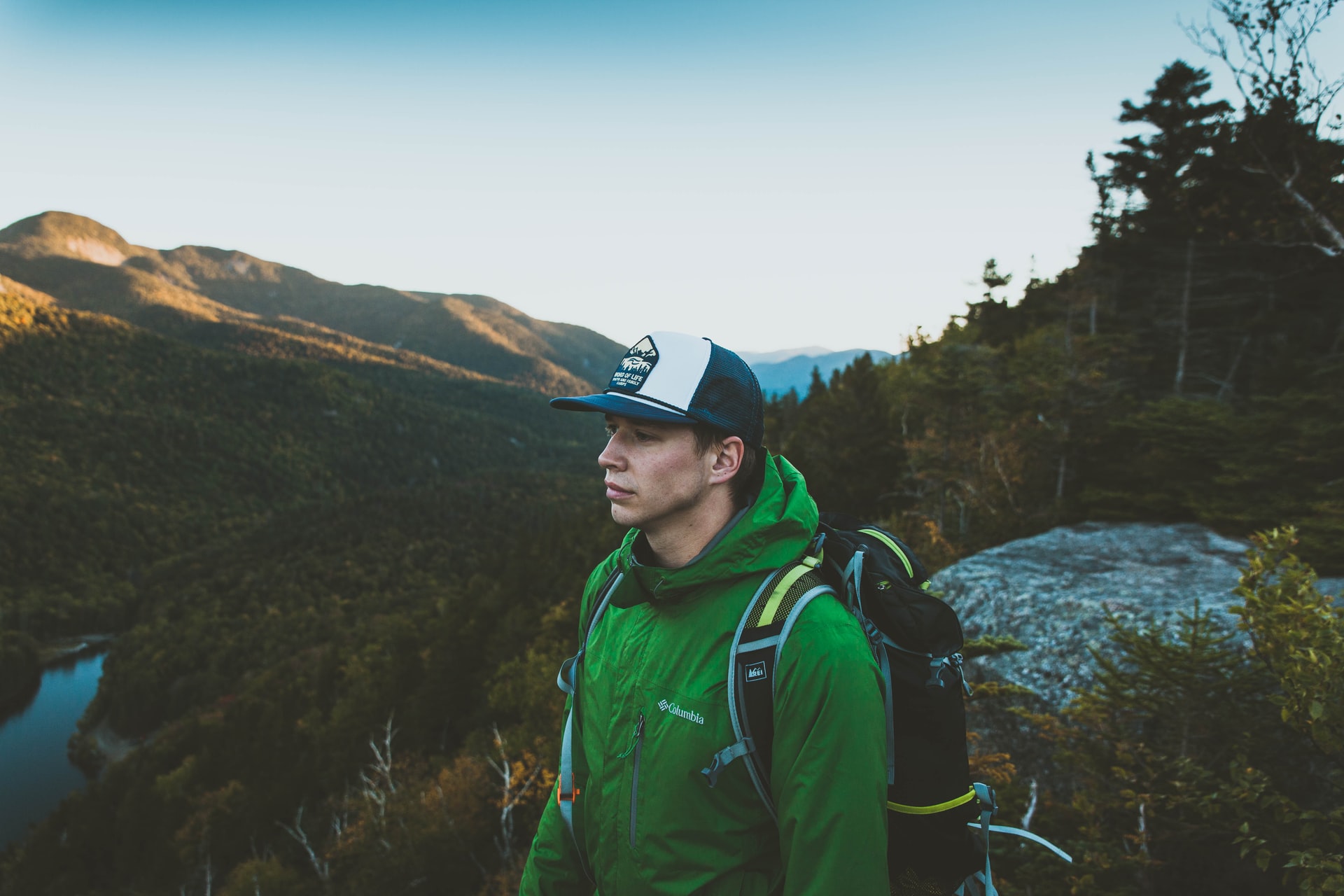 These are hefty backpacks! Typically, camping backpacks are some of the biggest and have the most pockets. Hopefully, seeing your favorite character's face on your bag will motivate you to stick it out through the mosquitos and lack of Wi-Fi. Besides, what better way to lay under the stars than with the heroes who saved them?
Drawstring Bags
This type of backpack is great for athletes. People who go to the gym or participate in sports often use drawstring bags to store some of their equipment. These bags typically have one main pouch, they're the easiest backpack to use, and they're usually smaller than school backpacks.
Mini Fashion Backpacks
Have you seen those miniature backpacks by the purses in Target? These mini backpacks are a fashionable accessory to wear right now. Think of them more as a purse on your back than an actual backpack, because you likely won't be able to fit books in them.
What to Look for in a Star Wars Backpack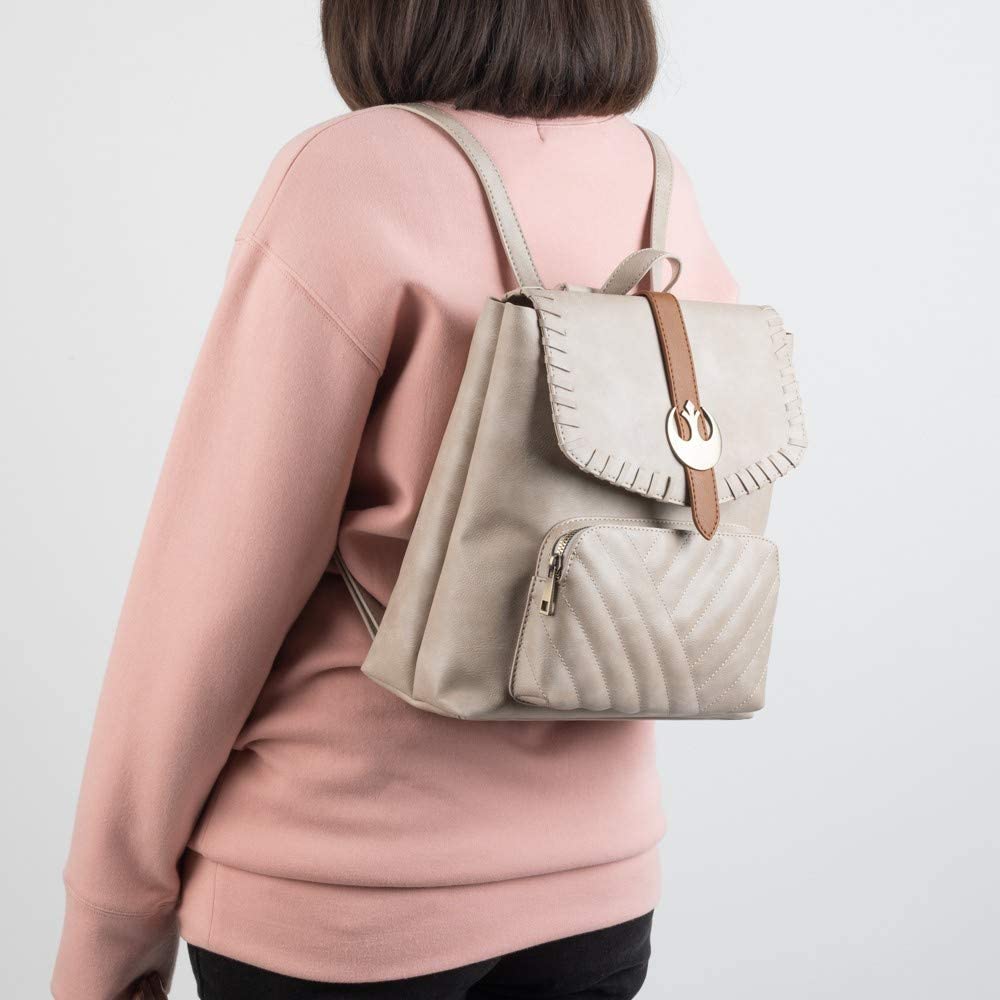 Some companies try to get away with selling sub-par backpacks at the same price as quality backpacks simply because they slapped a Star Wars character on it. I will show you how to avoid buying one of those fakes and instead buy a quality novelty bag. Pull out your magnifying glass because we will look at little details.
Quality
One way to ensure you're buying a quality product is to buy an official Star Wars backpack and/or an official Disney backpack. This isn't to discount all the great unofficial Star Wars backpacks. You should research the brand/seller if they are selling unofficial merchandise.
Price
Prices on Star Wars backpacks will vary based on how big it is, what type of backpack it is, the brand, etc. That being said, I'd aim to spend around $40-$100. Too far below or above this price range could mean you're getting ripped off.
Good Stitching
Unless visible stitching is a stylistic choice, you shouldn't be able to see your backpack's stitchwork from the outside. None of the compartments should look loose. Check to make sure the zippers aren't flimsy little plastic things that will get stuck a week after you buy the backpack.
Designs
You should note the design of your backpack because some are, um, wonky. Ensure the pictures and words on the backpack all have clean, crisp lines and bright colors (unless it has an intentionally faded look.)
Adjustable Straps
I beg you not to make the common mistake of buying a backpack without adjustable straps! It could get to your house and be too big or too loose, and then you're stuck with it. Check different angles of a backpack's picture online to ensure the straps are adjustable and made of quality materials.
Functional
A backpack should be big enough and have enough pockets to hold everything you need for what you want the backpack for. If you know you want a backpack for camping, make sure to buy a Star Wars camping backpack that will be big enough with enough compartments to hold each piece of essential supplies.
The Best Star Wars Backpacks
Wow, we covered a lot of information! Now it's time to dive into the best Star Wars backpacks you can get online. Since there are Star Wars fans of all ages, I've included backpacks for adults and kids. Buckle up and get set to explore the galaxy in style, because I know I will.
Best For: Price for Value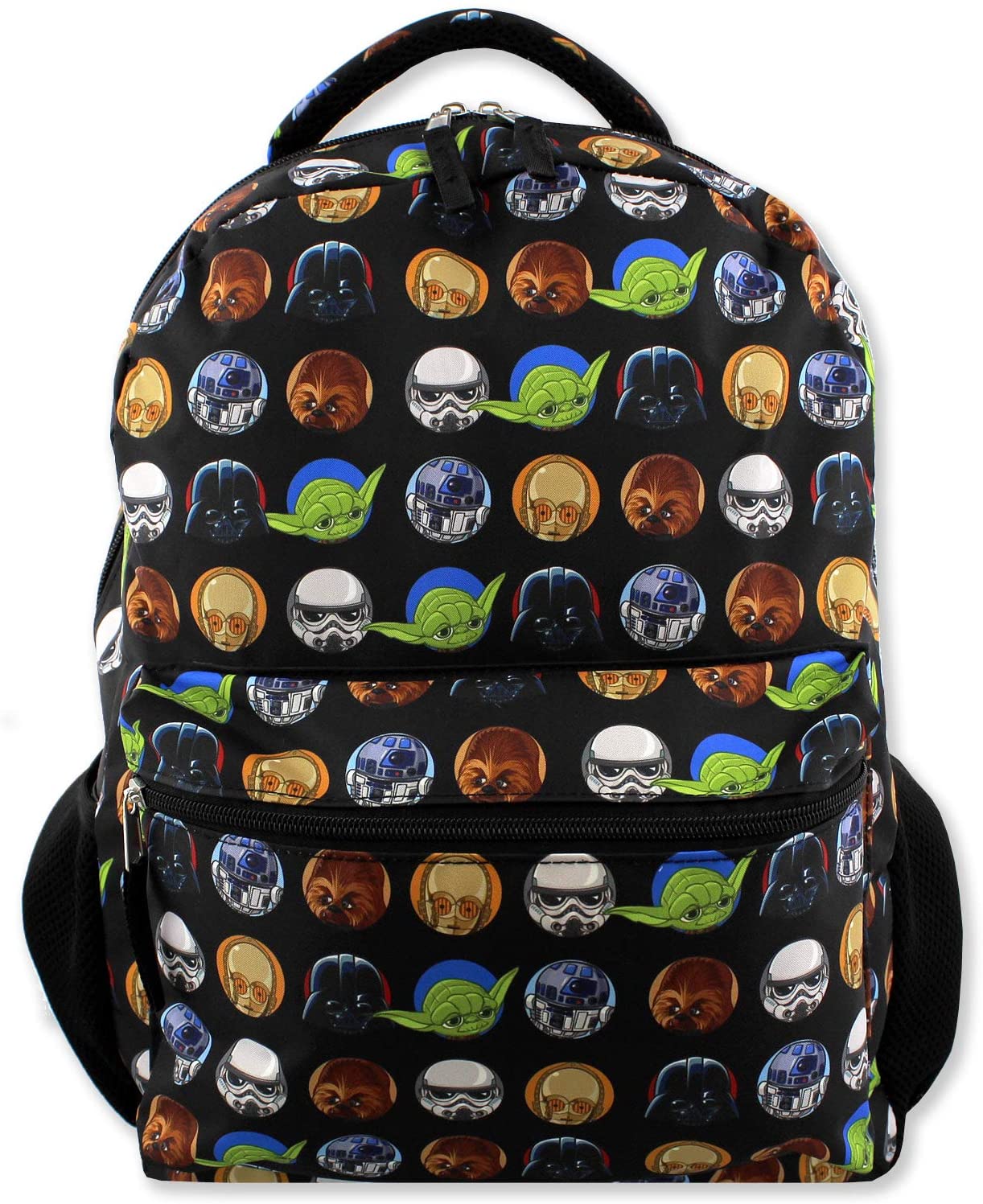 About
This adorable Star Wars backpack from Yankee Toy Box fits kids and adults. The design features cute, stylized pictures of Darth Vader, a stormtrooper, Yoda, Chewbacca, R2-D2, and C-3P0.
Material: N/A
Price Range: $28-$38
Warranty: 30-day free returns policy
Best Feature: Yankee Toy Box exclusive
Aside from the large main pocket, there is a front pocket and 2 mesh pockets on the side. The approximate measurements are 16″ X 12″ X 4″.
Giving this Backpack as a Gift
This would be a great backpack to give for kids/adults who are:
Starting the school year or returning to school after a break
Before a new semester of college
About to travel
Pros
Adorable, stylized Star Wars characters in bubbles
Yankee Toy Box exclusive
One size fits all
Cons
Material type isn't listed
Best For: Men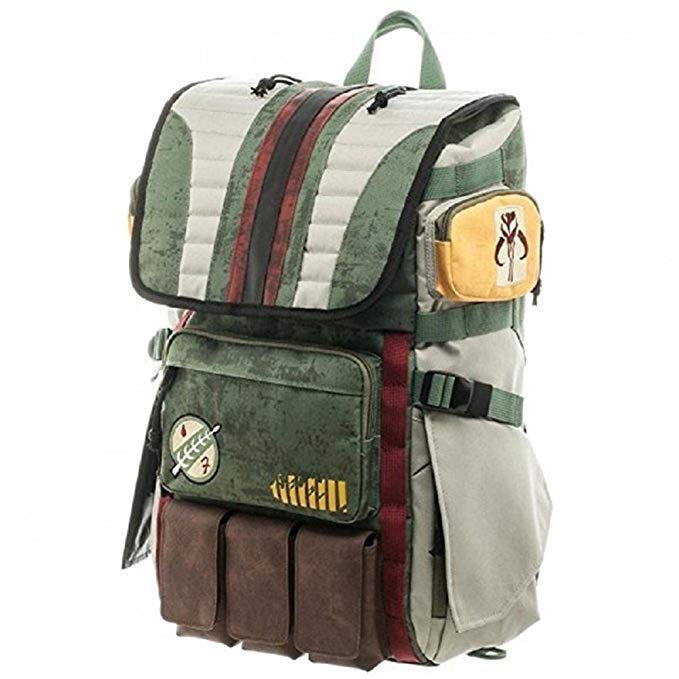 About
This Boba Fett backpack from MiaoDuo gives you lots of room since its dimensions are 18″ X 12″ X 5″. This is a multi-use backpack that would be just as good for the school as it would be for hiking or packing an overnight camping bag.
Material: Polyester
Price Range: $55-$65
Warranty: 30-day free returns policy
Best Feature: Very spacious
The Boba Fett designs give this bag uniqueness while staying true to Boba Fett's color scheme, symbolism, and essence.
Giving this Backpack as a Gift
If someone in your life is a Boba Fett fan, this particular backpack has many uses for:
School
Traveling
Hiking
Touring
Pros
High-quality construction
Multi-use backpack
Tons of pockets and extra compartments
Cons
Not official Star Wars merchandise
Best For: Best Overall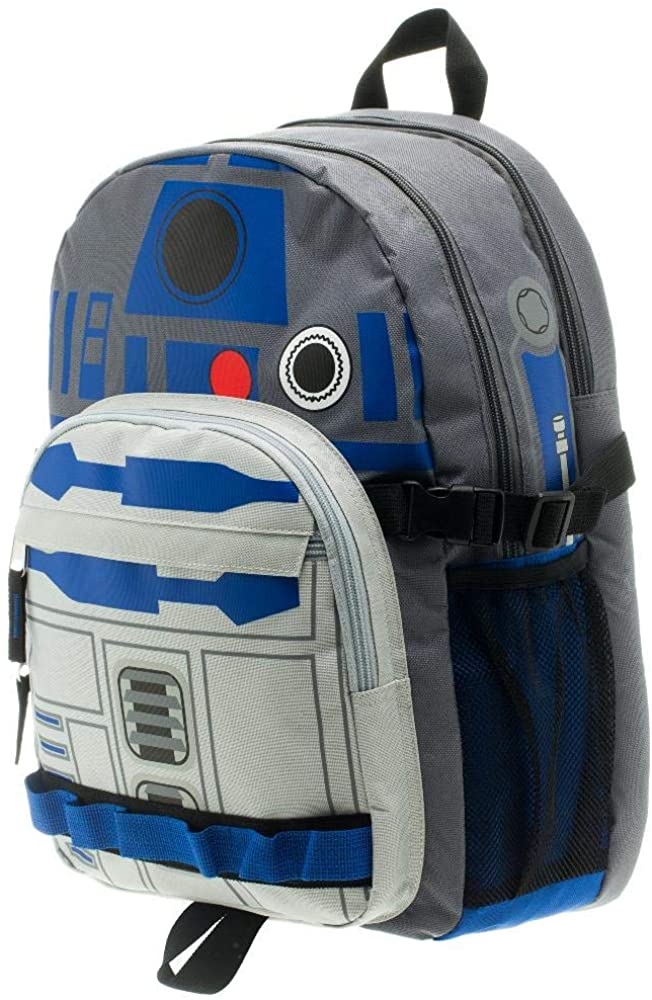 About
Kids and adults can enjoy this R2-D2 backpack with adjustable straps! This is officially licensed Star Wars merchandise, so you can be sure the quality is up to par.
Material: N/A
Price Range: $48-$58
Warranty: 30-day free returns policy
Best Feature: Spacious, versatile, and for all ages
Unlike most other backpacks, this backpack has 2 main compartments. It also has 2 zip-up front pockets and 2 mesh pockets on the side. The best part? R2-D2's body is an all-over design that encompasses the entire backpack.
Giving this Backpack as a Gift
This backpack would make the best gift for:
Fans of the original trilogy, episodes 4-6
Fans of the heroes in Star Wars
People who like the droid characters the most
Pros
Official Star War merchandise
R2-D2's design takes up the whole backpack
Lots of pockets and compartments
Cons
Best For: Kids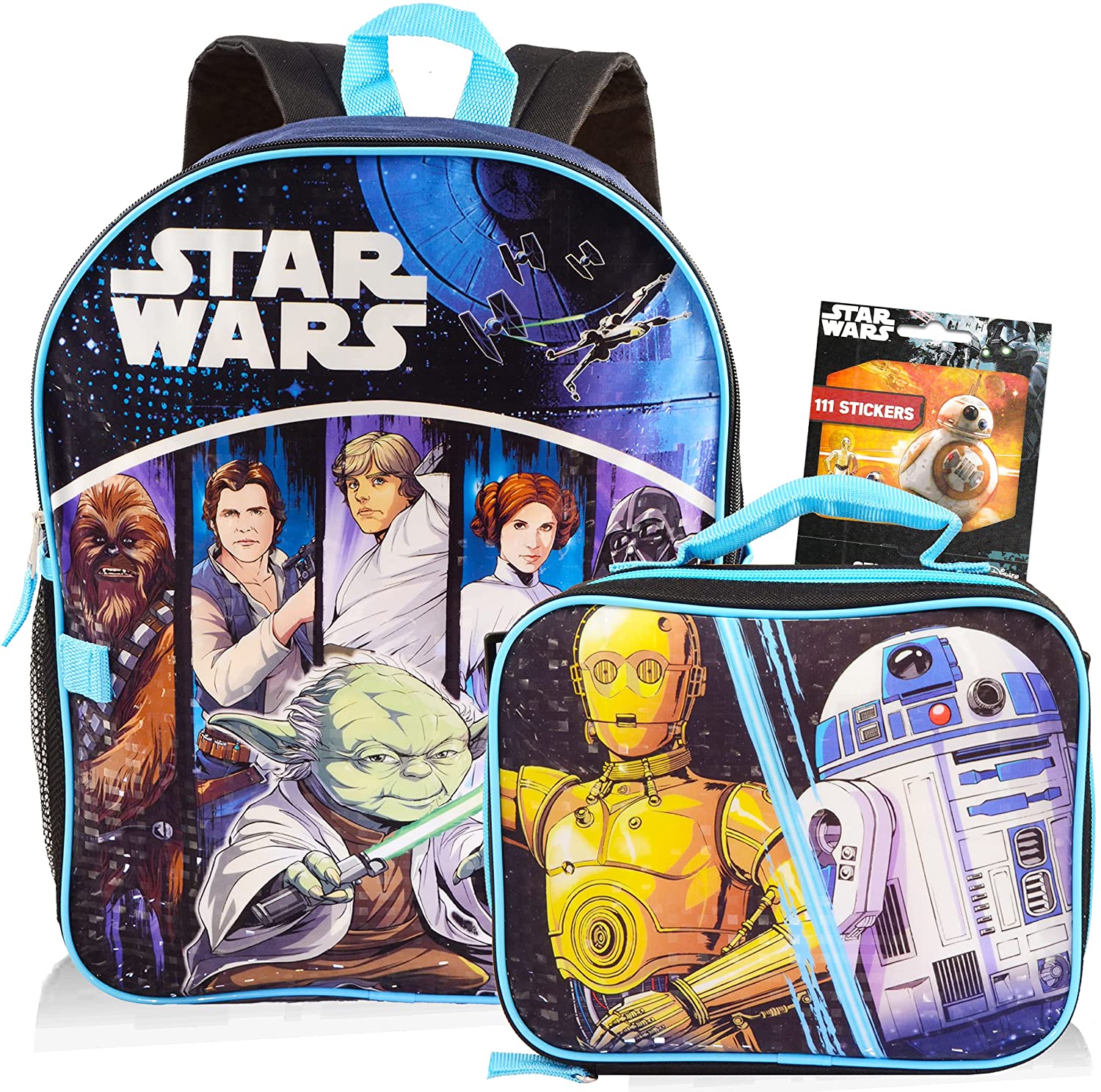 About
You'll get both a backpack and a lunch box in this set! Both items feature artwork from the original Star Wars trilogy. R2-D2 and C-3P0 are shown on the lunchbox.
Material: N/A
Price Range: $20-$30
Warranty: 30-day free returns policy
Best Feature: Comes with a lunchbox and stickers
You'll see Luke, Princess Leia, Han Solo, Darth Vader, Yoda, and Chewbacca on the backpack with the Death Star in the background. A Star Wars sticker pack is included. This is officially licensed merchandise.
Giving this Backpack as a Gift
This is a stellar gift idea for kids who love Star Wars. Consider gifting this to kids who:
Love the original Star Wars trilogy, episodes 4-6
Require new school supplies
Got a great report card
Pros
Officially licensed merchandise
Comes with a lunchbox and stickers
Inexpensive
Cons
Best For: College Students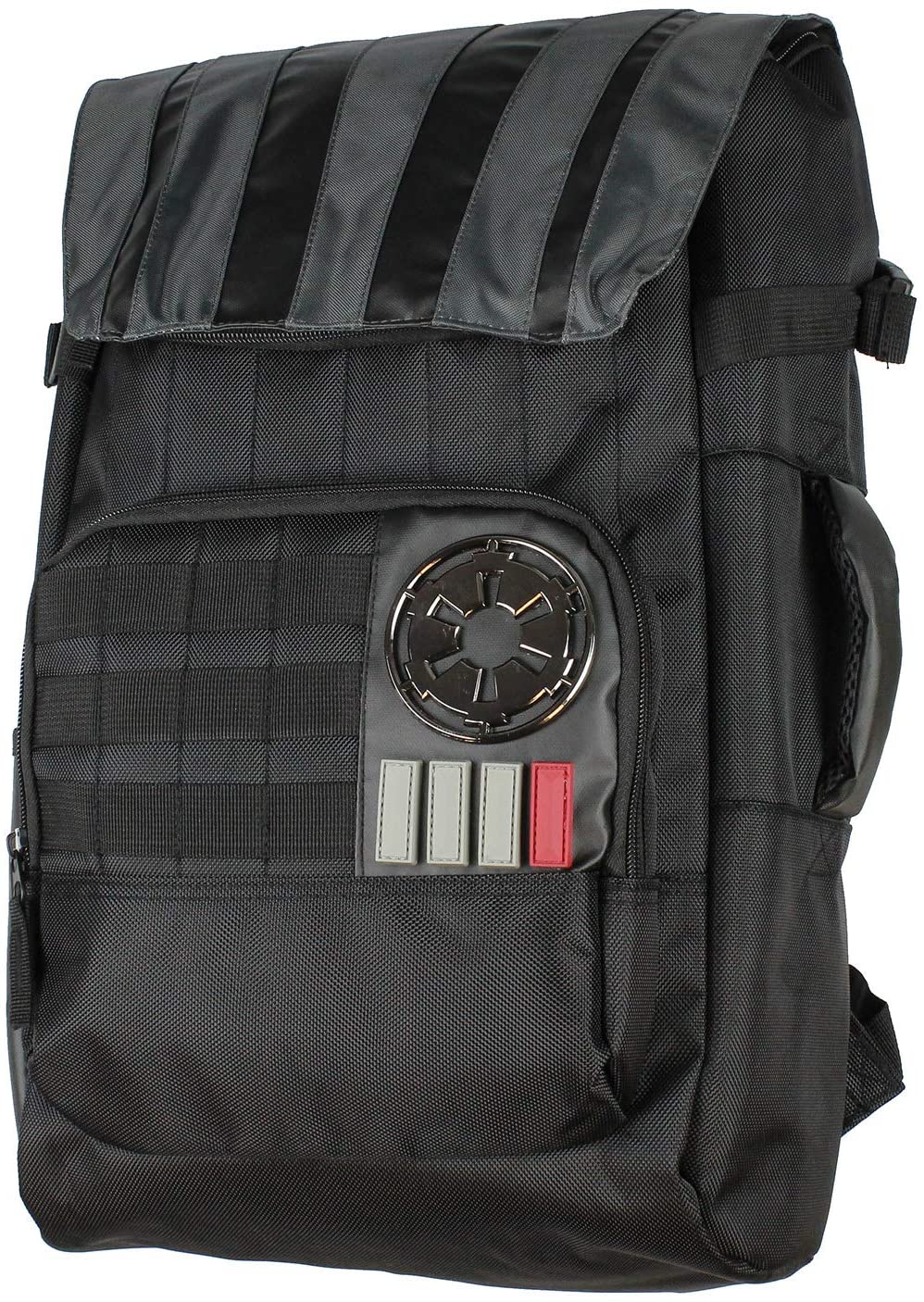 About
Que Darth Vader's theme song! This is perfect for all fans of the Dark Side. This is a laptop backpack, so its main compartment is made for carrying a laptop. A front pocket is also included, and a water bottle pocket is on the side.
Material: Blend of multiple materials
Price Range: $45-$55
Warranty: 30-day free returns policy
Best Feature: Sleek design
You'll have lots of room inside this backpack since it measures 18″ X 14″ X 4.5″. My favorite part is that the Imperial emblem on the front is made of solid metal and painted black.
Giving this Backpack as a Gift
Give this sleek laptop backpack as a gift to:
Star Wars fans going to college
Fans who carry a laptop to work
Star Wars fans who love Dark Side characters
Pros
The Galactic Empire logo on the front is metal
Sleek, sophisticated design
Perfect for storing your laptop
Cons
Not for fans who don't like Imperial characters
Best For: Design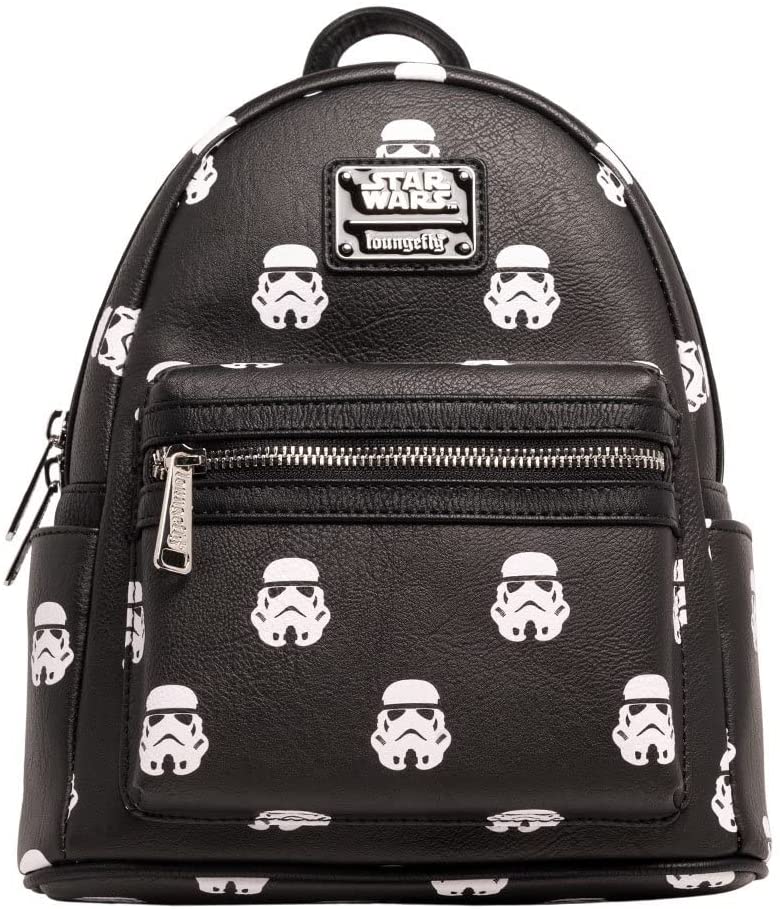 About
This officially licensed Star Wars mini fashion backpack from Loungfly is the modern accessory to have. Mini backpacks have become wildly popular, and Loungefly is one of the best brands to buy them from.
Material: Polyurethane
Price Range: $95-$105
Warranty: 30-day free returns policy
Best Feature: Fashionable size and design
This backpack comes with 1 main compartment, 1 front compartment, and 2 side compartments. The backpack is black and features an allover stormtrooper print.
Giving this Backpack as a Gift
This backpack makes a perfect gift for:
Fans who follow current fashion trends
Star Wars fans who love villain characters
Fans who tend to dress with a darker aesthetic
Pros
From a trusted, high-quality brand
Very fashionable with a modern design
Perfect for traveling with
Cons
Can't hold very many items at a time
Best For: Multifunctionality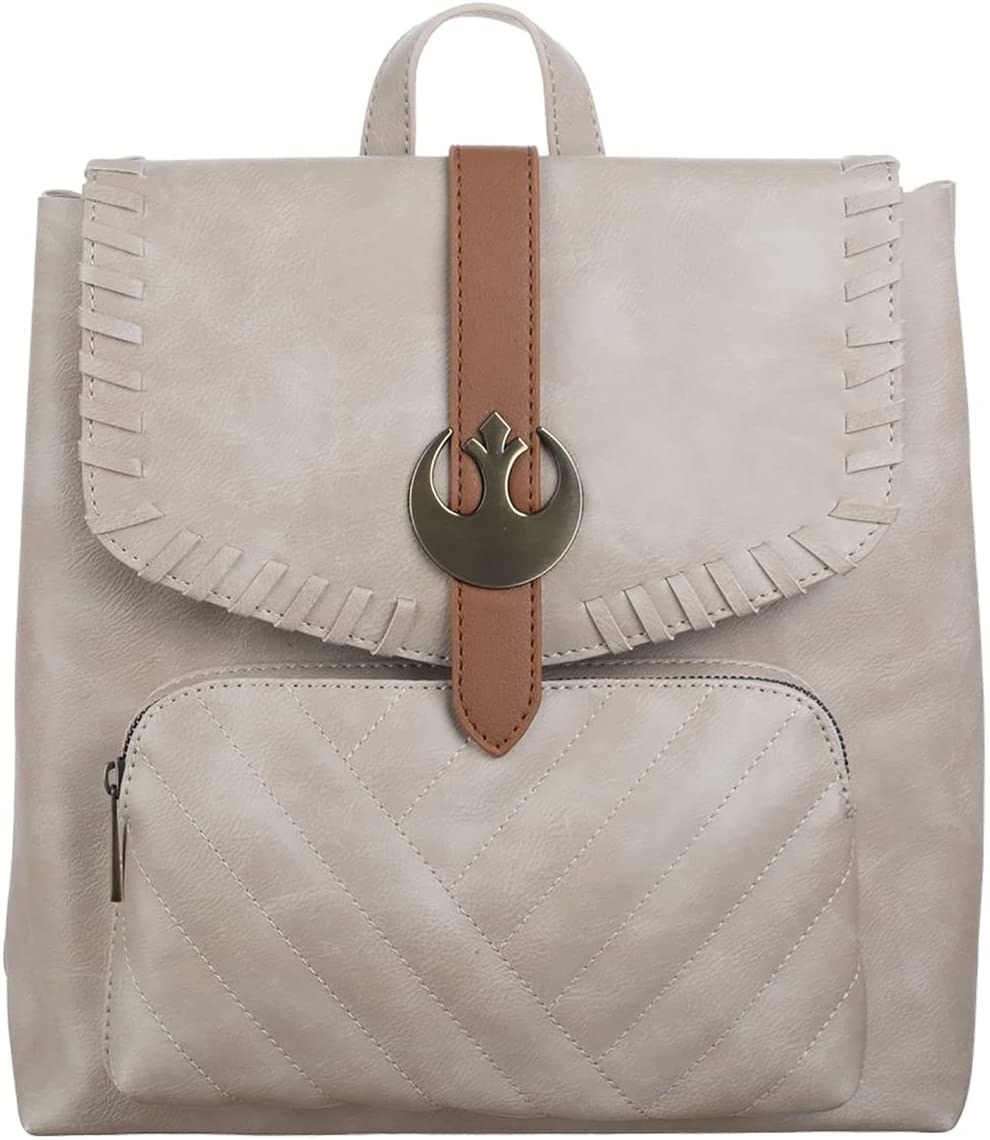 About
This Star Wars backpack isn't just a backpack-it's also a purse! Depending on how you'd like to wear it, you can use the strap to form 2 backpack straps or 1 long purse strap.
Material: Faux leather
Price Range: $45-$55
Warranty: 30-day free returns policy
Best Feature: Can be worn as a backpack or a purse
This is officially licensed merchandise. Its color scheme, symbolism, and designs showcase Rey's trademarks. The rebel symbol on the front of the bag is made of solid metal. This backpack has 1 large compartment and 1 front pocket.
Giving this Backpack as a Gift
This Rey backpack would make a great gift for:
Rey fans of all ages
Girls/women of all ages
Fans of the Light Side arc and characters in the latest Star Wars trilogy
Pros
Multifunctional
Official Star Wars merchandise
Solid metal rebel emblem
Cons
Being a white backpack, it can get dirty easily
Best For: Women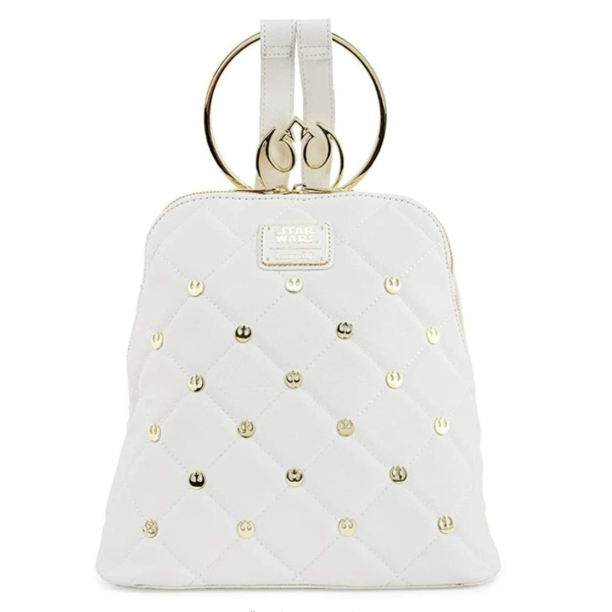 About
If you like beautiful, dainty things and you want to mesh that with the world of Star Wars, you totally can. This white and gold mini fashion backpack from Loungefly features tiny gold rebel symbols all across the bag.
Material: Polyurethane
Price Range: $75-$85
Warranty: 30-day free returns policy
Best Feature: Details are gorgeous and elegant
A large golden hoop holding the straps also showcases the rebel emblem. "Star Wars" and "Loungefly" are written on a small metal plaque at the top.
Giving this Backpack as a Gift
When you're gifting someone this fashion backpack, consider putting a few gifts inside it, too, like:
Star Wars-inspired candy
Blue lightsaber earrings
A rebel logo necklace
Pros
Beautiful gold rebel symbols all over the backpack
White and gold color scheme that goes with everything
Officially licensed merchandise from a high-quality brand
Cons
Since the backpack is white, it can get dirty easily
FAQ
We've nearly reached the end of our journey into backpackology, young padawan. To end, I'm going to answer your most frequently asked questions about Star Wars backpacks.
Question: Are There Star Wars Backpacks for Adults?
Answer: There are lots of Star Wars backpacks for adults! I've listed some of the best ones above, along with a link to where you can find them. Star Wars backpacks are made for people of all ages because Star Wars has been popular for decades.
Question: Does Hershel Make Star Wars Backpacks?
Answer: Hershel does make Star Wars backpacks! Sometimes, you can find Hershel Star Wars backpacks in-store at Journeys. You can also find Hershel Star Wars backpacks on Hershel's website. Hershel is popular for stylistic, high-quality backpacks, which makes them particularly popular with the teenage-young adult crowd.
Question: What is the Best Fabric for Backpacks?
Answer: Some of the best fabrics for backpacks are polyester and polyurethane. These are both incredibly durable materials, though the canvas is also popular.
Zipping It Up
You'll be ready to head out on a new adventure across the galaxy now that you're properly equipped with your new backpack! I hope you enjoyed learning about the best Star Wars backpacks, and you've picked out one that's your favorite. If you're an adult female like me and would love one that doesn't look like a kid's backpack go with the Loungefly Star Wars White Gold Rebel Hardware Mini Backpack for sure.
If you have questions or ideas about Star Wars backpacks, please let me know below. Come check out our website for more great content about buying Star Wars merchandise
Looking for more interesting readings? Check out: