There are very few space operas that can stand the test of time and truly define the genre. Names like Star Trek, Battlestar Galactica, Babylon 5, or Mass Effect if you want to jump into the world of gaming spring to mind. However, none hold a candle to the global superpower that is Star Wars. This series found success through the original trilogy in the 1980s and since then, the franchise has only grown in popularity. Inviting generations of Jedi to revel in the adventure that happened in a galaxy, far, far away. So with that in mind, we decided to create The Force Universe. No Jedi mind tricks at play here, this is the website you are looking for. 
Our Team are genuine Star Wars super fans, whether it's the main movies, the video games, the animated spin-offs, the Disney Plus content, the graphic novels or the abundance of Star Wars merch out there, we have someone at hand in our ranks to give you the inside scoop. The force is strong with our group of Jedi and with their decades-long obsession with the franchise, they will serve as the ultimate guide to this Galaxy, far, far away!
Our Goal 
The goal of The Force Universe is to offer a comprehensive guide of all things Star Wars, acting as the ultimate online database of Star Wars content. We aim to be a service that caters for all types of Star Wars fans.
We aim to be an all-encompassing guide to all things Star-Wars. From the original trilogy to the most unexplored regions of the galaxy, we intend to cover it in-depth and allow you the fans to learn something new and exciting about this sci-fi Goliath. We aren't a wiki, and we aren't a blog covering a news beat. We are a dedicated Star Wars hub led by expert contributors who live and breathe this stuff. 
Whether you are a veteran of the series who was watching these movies when Harrison Ford was still a middle-aged man. Whether you were of the generation that witnessed the second trilogy of movies as they happened. Or if you are new to the series and got hooked after seeing the newest movies starring Rey, Kylo Ren and co. We don't discriminate and we aim to provide content for all. 
What We Offer
This brings us neatly onto the content that we post on the platform. Seeing as Star Wars is one of the longest-running and highest-grossing entities on the planet, we offer a wide variety of content to fit in all aspects of the Star Wars Universe. We will provide guides and synopsis of the movies, animated series and other forms of media out there. We will offer character bios for all the big hitters, we will offer location guides, break down the structure and features of key items and ships like lightsabers and the Deathstar. We will look into the success of the video games associated with Star Wars like KOTOR and The Force Unleashed for example. Plus, we will also offer guidance for those that want to get into collecting Star Wars merch.
We offer content that has a unique USP that other blogs just can't compete with. We offer content that is written not with algorithms and SEO as the guiding light, but with our expert writers leading the way. We trust our Jedi to produce bleeding-edge content that cuts right to the core of every topic and caters to Padawans and Jedi masters alike. 
Then in addition to this, we will also offer opinion-based content. Meaning that our writers will get the chance to let their voice be heard and give their expert view on the most divisive topics within the franchise. So expect to see rankings of each movie, character comparisons and much more. 
How We Operate 
Our operation at The Force Universe is a very efficient one and we think that this is undoubtedly due to the team that we have gathered here. We have a dedicated group of writers who love nothing more than putting pen to paper and talking about their favorite aspects of the Star Wars franchise. Our writers know every facet of Star Wars, whether it is collectibles, movies, games, trivia, cartoons. It honestly doesn't matter because they will know their stuff. This is why our content is consistently top-notch.
Then we also have a group of talented editors that work in the background to make sure that the content conveyor belt keeps moving. Ensuring that all content is authentic, factual and looks fantastic. 
Then we also have you guys too. Our fans are the reason why we exist and therefore, if there is something that you think is amiss or if you have a suggestion that will help us improve. We absolutely want to hear it. With your continued support, there is nothing we can't achieve, and if you disagree, well, we say 'never tell us the odds'. 
Our Core Values 
Here are the values that we care about here at TFU: 
Authenticity 
Consistency 
Creativity 
Drive 
Passion 
Our Team 
It's time to meet our team of Sith Lords and Jedis (no padawans here). Our guys work tirelessly to create the best Star Wars content around and do so with aplomb. This is because thanks to their in-depth knowledge, creating is second nature to them. They know the Star Wars Universe like the back of their hand and we love having them here, and we think you will too. Here is our TFU team: 
Candace Osmond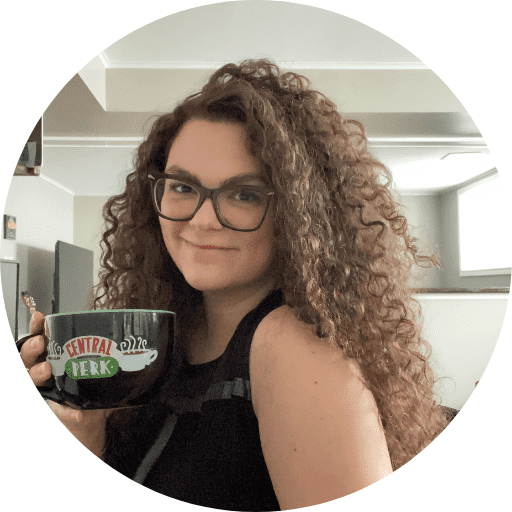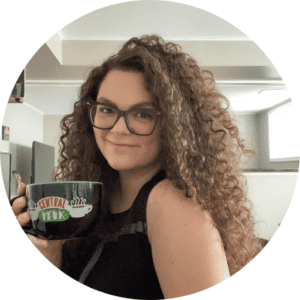 Candace Osmond is an Internationally Bestselling Author and Award-Winning Blogger. She's also a massive Star Wars nerd…ahem…I mean fan. She's a team writer for The Force Universe and loves to research all the best stories, toys, merch, and info to share with awesome readers and fans of the Star Wars saga. Candace currently resides on the rocky East Coast of Canada where she eats sushi with her lightsaber chopsticks as often as she can.
Favorite Star Wars characters: Hand down, Han Solo. I love so many characters, but I adore Han Solo's character arc and the role he played in the universe.
Favorite Star Wars movie: Probably The Empire Strikes Back.
Favorite Star Wars TV show: The Mandalorian
Best Star Wars moment: When I won first place in a costume contest as Padme. 
Ben Kitchen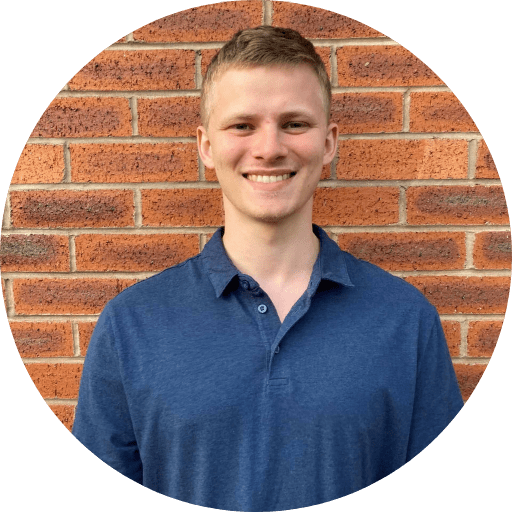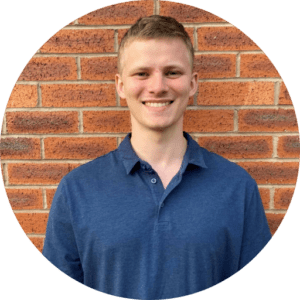 Ben is an author and writer with a love for shaping the English language He grew up watching the first six Star Wars films and from the age of 5 has been hooked by the complicated interweaving story arcs initially sculpted by George Lucas. Outside of working hours, you can find him visiting friends, working on his car, or blasting around a karting track. Of course, he also rarely passes a week without watching or playing something Star Wars-related.
Favorite Star Wars film: Revenge of the Sith
Favorite Star Wars series: The Mandalorian (just edging out Clone Wars)
Favorite Star Wars character: Obi-Wan Kenobi. No questions asked, no justification needed. The best.
Favorite Star Wars game: Knights of the Old Republic – can't beat the old-timers sometimes!
Brett Clurr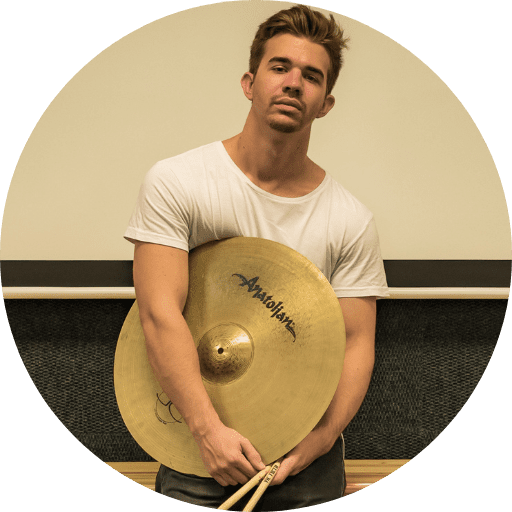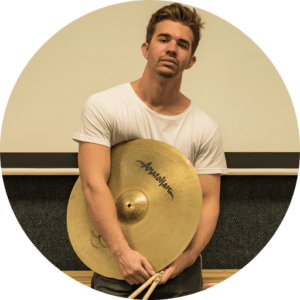 Brett has lived and breathed Star Wars since He was a small kid. He grew up alongside the prequel films, so he had the closest bond to those compared to the original films. However, he's most passionate about the old republic lore. After all his years of Star Wars fandom, He could name you every planet, animal, and character from all the Star Wars publications.
Favorite Star Wars film: Episode III: Revenge of the Sith
Favorite Star Wars series: Star Wars: The Clone Wars
Favorite Star Wars character: Revan
Favorite Star Wars game: Star Wars: Knights of the Old Republic
David Blanc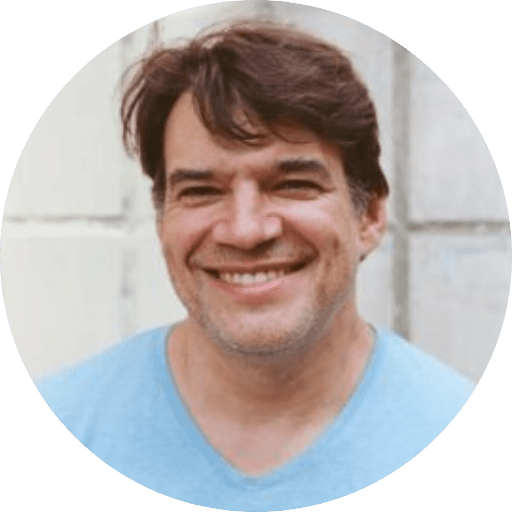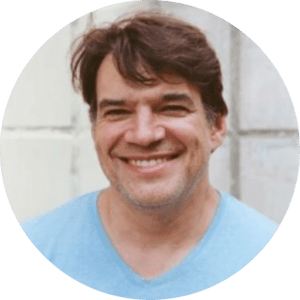 David is an Old School Star Wars fan because he was present at the first cinematic
release of the Star Wars series in 1977. His first Star Wars action figure was the
unfortunate Rodian bounty hunter Greedo, who wound up on the wrong side of Han
Solo's blaster in the creature cantina scene.
As a writer, David's not only fascinated by Star Wars lore, but by its larger impact
on Western culture: Ronald Reagan's Star Wars Defense Initiative during the Cold
War, SAMS graduates (US Army School of Advanced Military Studies) being dubbed
Jedi Knights, and Lucas's connection to Joseph Campbell and
The Hero With a
Thousand Faces
. When you say someone has gone to the dark side of The Force,
most people know what you're talking about.
Favorite Star Wars character: Darth Sidious

Favorite Star Wars movie

:

The Empire Strikes Back

Favorite Star Wars TV show

:

Clone Wars

Best Star Wars moment

: General/Jedi Master Oma Gun Di and Captain Keeli lead

a force of clone troopers to trade their lives in order to buy enough time to evacuate




Twi'lek civilians from a marauding Separatist droid army. Spartans, eat your heart

out!

Best Motivational Speaker and Self-Help Guru of all time:

Grand Admiral

Thrawn:

"Do you know the difference between an error and a mistake? Anyone can make an

error. But that error doesn't become a mistake until you refuse to correct it."
Boo Ali Khan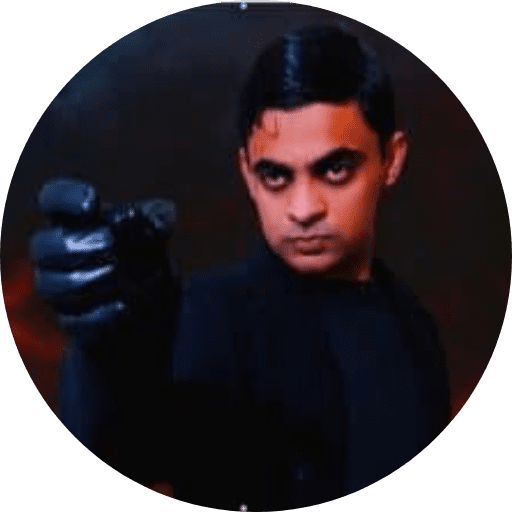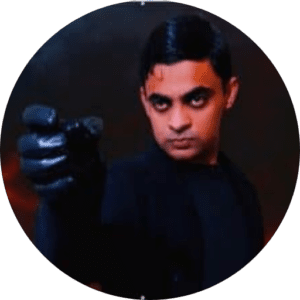 Boo Ali Khan's Star Wars journey set off when he first saw a new animated series on his favorite channel, Cartoon Network, back in 2008. He never knew those flashing Master Yoda's lightsabers in the first episode of the Clone Wars were going to be a life changer for him. Boo remained a true Padwan during his early years of the Star Wars movie marathon.
However, after watching every movie and series and going through countless Star Wars novels, he started questioning the Jedi Order, and by the end of Clone Wars, he was totally corrupted by the Dark Side. He now aims to spread the real truth, not the too-good-to-be-true fables of the corrupted "good people."
Currently, Boo Ali is working as an independent lawyer with a particular interest in criminal and constitutional matters. He also loves writing and spends a significant time penning his thoughts on the subjects he loves.
Favorite Star Wars characters

:

Anakin Skywalker and Kylo Ren

Favorite Star Wars movie

:

Revenge Of The Sith

Favorite Star Wars TV show

:

The Clone Wars

Best Star Wars moment:

Order 66!
We hope that your time at The Force Universe is a fun and informative one and may the force be with you, always.