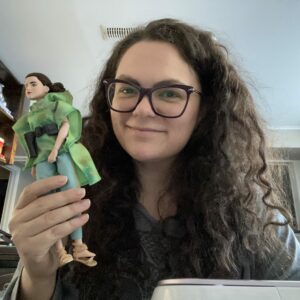 Latest posts by Candace Osmond
(see all)
Hey, fellow Star Wars fans! Are you looking to buy Star Wars merch, for yourself or a fan of the franchise? I've put together a handy guide about all things Star Wars merchandise! I go over how to spot quality Star Wars merch from something you wouldn't want on your display shelf. I will tell you the facts about buying fan-made merch, and then give you my recommendations for the best Star Wars merch that's out there right now.
Top 3 Picks
To get started, I'm recommending these 3 as my top choices for Star Wars merch you can buy online. Star Wars is such a classic series many of us grew up on, and you can't go wrong with any of these if you're buying for a longtime fan.
About the Star Wars Fandom
Before we dive into the hard facts of examining merchandise for quality before you buy it, here's some information you might like to know about Star Wars. George Lucas truly created a masterpiece that inspired generations of viewers. With all those viewers came tons of merchandise that fondly reminds fans of their favorite characters, locations, and battles.
Popularity
Whew, boy! Is the Star Wars series ever popular! Remember how Star Wars: Episode IV- A New Hope was released in 1977? Did you know it made over $775,800,000 at the box office? That's when the franchise was new. Star Wars: Episode IX – The Rise of Skywalker made over a billion dollars in the box office in 2019.
There are How Many Characters?
What's another reason so many fans want merchandise from the series? Star Wars has so many characters! You can get stuffed toys that look like porgs, BB-8, baby Yoda, and even Darth Vader.
I'm about to blow your mind. Get ready for it. There are 21,647 characters in the Star Wars universe. Everyone has someone they can relate to in this series. There are 21,647 characters. Someone can't dislike them all.
Oh, The Nostalgia
I bet you remember the first time you watched a Star Wars movie. I bet you remember where you were and who you were with. That's another reason so many of us want collectibles: the memories.
Most Popular Types of Star Wars Merch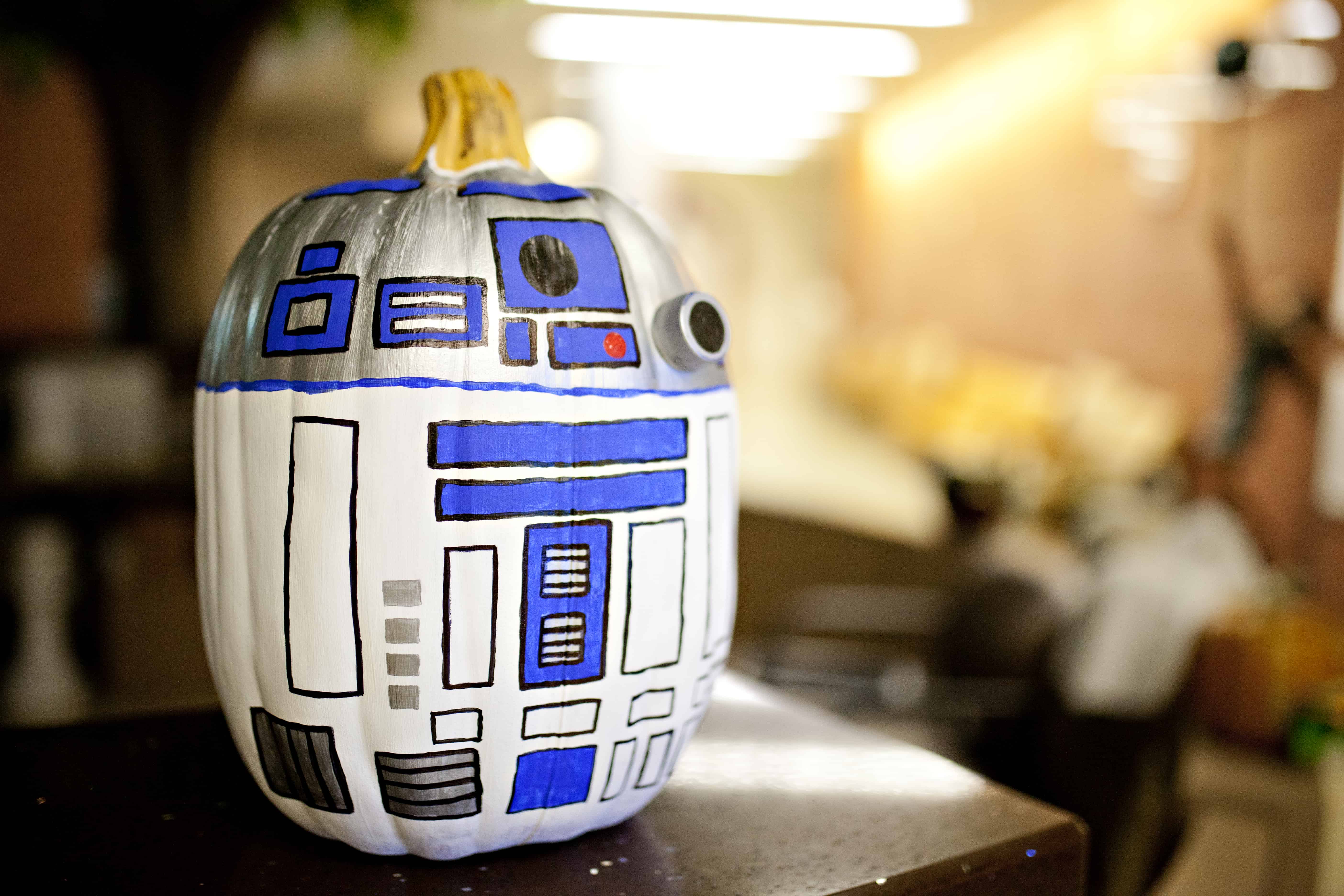 Okay, so here's a quick list of the most popular types of Star Wars merchandise you'll find. If you want a classic piece of merchandise, you can't beat these.
 Action figures
T-shirts
Stuffed toys
Cups and mugs
Lightsabers
 Other toys
 Phone cases
Where to Get Star Wars Merch
The great news is that Star Wars is so popular, you can buy the merch almost everywhere! I've seen Star Wars merch all over the internet, in Walmart, in artsy street vendor stands, and everywhere else. This list is just a rundown of where you can find some of the best merchandise the fastest and of the best quality.
Etsy
Are you a fan of handmade merchandise? Don't discount sellers on Etsy for selling unofficial merch-some of these crafters are crazy talented. You'll regularly come across people who sell Star Wars products that look better than official merch, to be honest. Check it out.
eBay
Lots of fans have bought quality, official Star Wars merchandise that people are selling online. Sometimes, you can find old and rare official merchandise by checking the auctions on eBay.
Conventions
If you want rare, official merchandise, you're going to have to get up off the couch and go to a convention. The good news is that Star Wars conventions are super fun! You get to meet other fans, buy cool merchandise, and sometimes meet actors.
Most Stores, Everywhere
If you checked for Star Wars merchandise in Walmart, Target, Best Buy, Kohl's, and Macy's today, you'd find it in all 5 of them. A ton of stores in the mall always have Star Wars merch, too, like Hot Topic, Books a Million, and Spencer's.
What to Look for in Star Wars Merch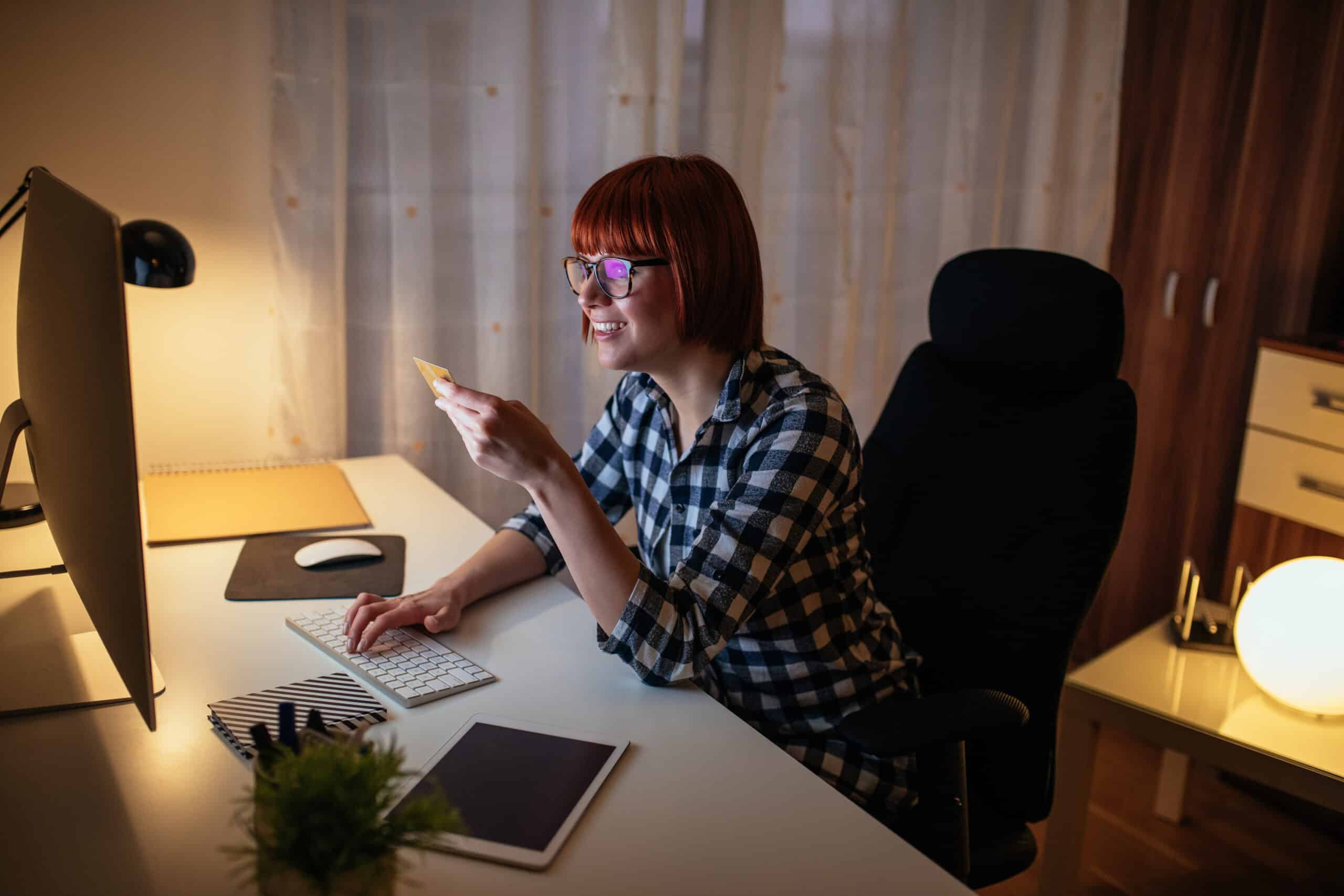 Alright, it's time to get into the nitty-gritty. Not all Star Wars merch is worthy of a Jedi. In this section, you'll learn how to spy with your little eye a diamond from a lump of coal. Let's dive in, shall we?
Quality
Quality is everything. The last thing you want is a Luke Skywalker action figure with a face that looks like Anakin's after Obi-Wan left him for dead. Check the product reviews of an item before you buy it. Previous customers will let you know if there is a defect with what they received.
Authenticity vs. Fan-Made
Tons of fan-made products are of excellent quality, so authentic vs. fan-made depends on your preferences. Closely examine the pictures of fan-made products online before you buy them to make sure any painted lines are clean.
Originality
We've all seen a million t-shirts that say I Am Your Father, but some Star Wars merch is way more unique. Of course, there's nothing wrong with the classics, too.
Autographed vs. Not Autographed
An autograph will make the price of an item skyrocket. Not to mention, an item autographed by an actor who played a lead role in the Star Wars franchise can be crazy expensive. If you're willing to pay the price, an autographed item would make an incredible gift for a fan.
Well-Made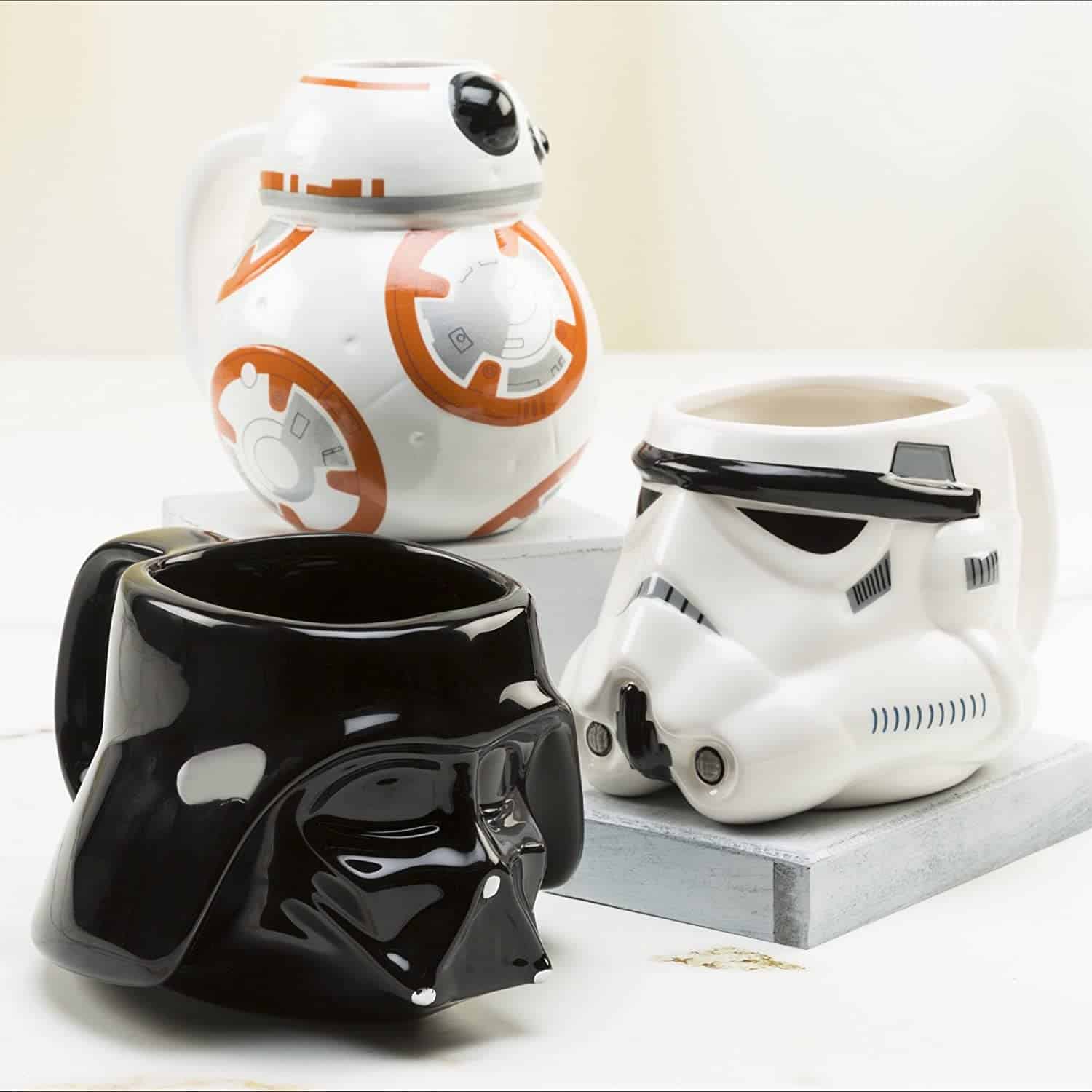 A jagged paint finish is a great way to spot a shoddily-made product. Quality Star Wars merchandise should have clean, crisp painted lines. None of the plastic pieces should have ragged edges or be bent at weird angles in the packaging.
Shipping Costs
A lot goes into determining shipping costs. If you're ordering your merch from somewhere overseas, shipping can get expensive quickly. Don't forget that the weight of an item can make shipping expensive, too, which is important to bear in mind when you're budgeting for a haul.
Popularity
Popular merchandise, like some Star Wars toys, will sell out the day they're put on the shelves. You can get put into email lists that tell you when new Star Wars merchandise is coming out and where to buy it. If you're a serious collector, I'd get in on these lists.
Rarity
A lot of old Star Wars merchandise has become rare. You won't find any rare merchandise being sold on the shelves of Walmart and Target, but you can buy it online. Rare Star Wars merch is auctioned all the time on eBay, or sometimes even sold on Amazon.
Best Star Wars Merch
Are you ready, my young padawan? These are my top suggestions for the best Star Wars merch you can buy online. I know any of these would bring a smile to the Jedi Master or Imperial Sith Lord in your life.
Best For: Young Children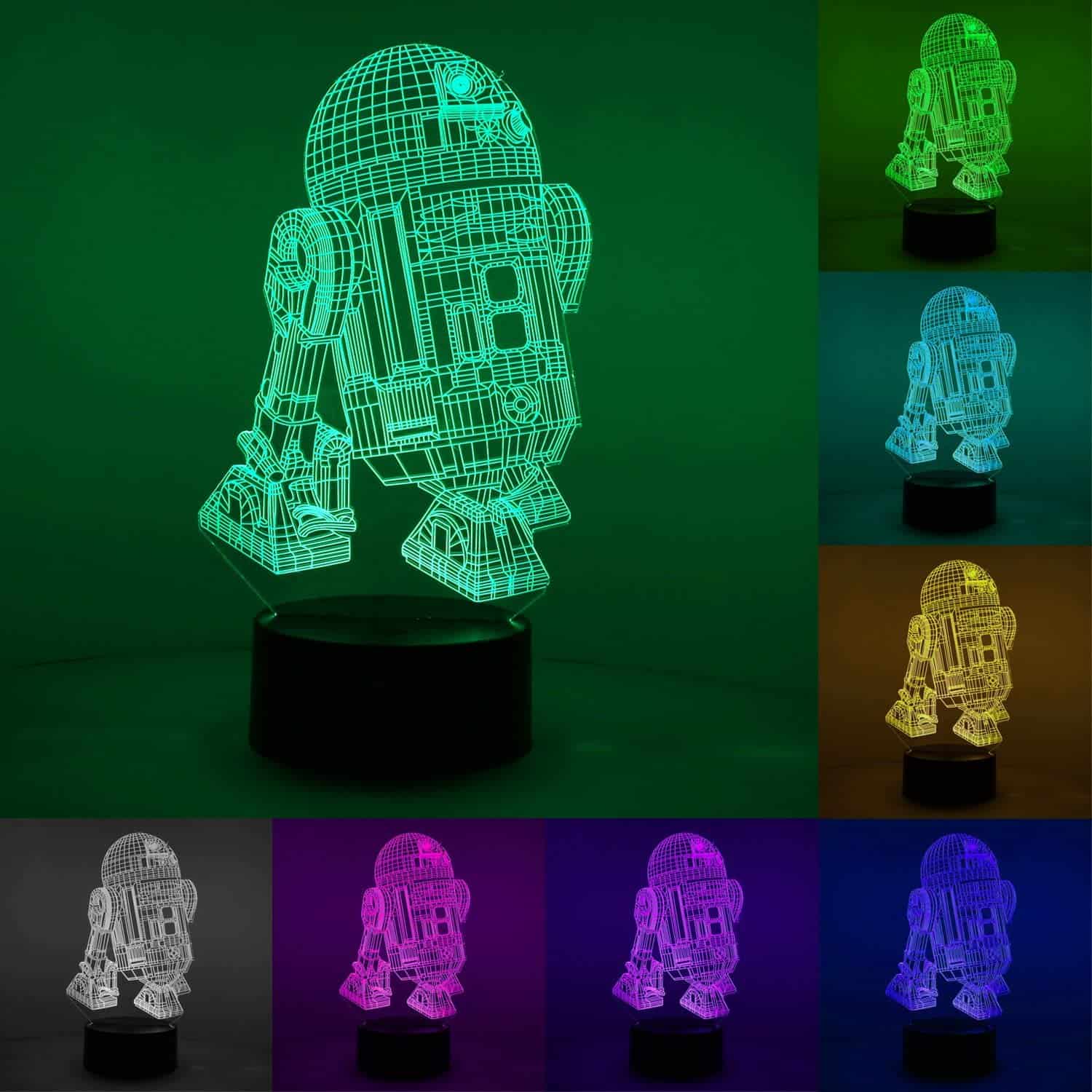 About
This is an LED night light that is perfect for kids who idolize a life of adventures in the galaxy. The LED night light changes colors according to a remote that comes with it. 3 plates come within the set that you can change out to have different night light designs with R2-D2, the Millennium Falcon, and the Death Star.
Material: Acrylonitrile butadiene styrene
Price Range: $18-$28
Warranty: Full refund if you aren't satisfied with your purchase
Best Feature: Interchangeable plates for different night light designs
Fun Fact
R2-D2 has made an appearance in every single Star Wars film!
Pros
Interchangeable plates
Remote control for different colors
Inexpensive
Cons
Not everyone likes to sleep with a night light on
Best For: Most Popular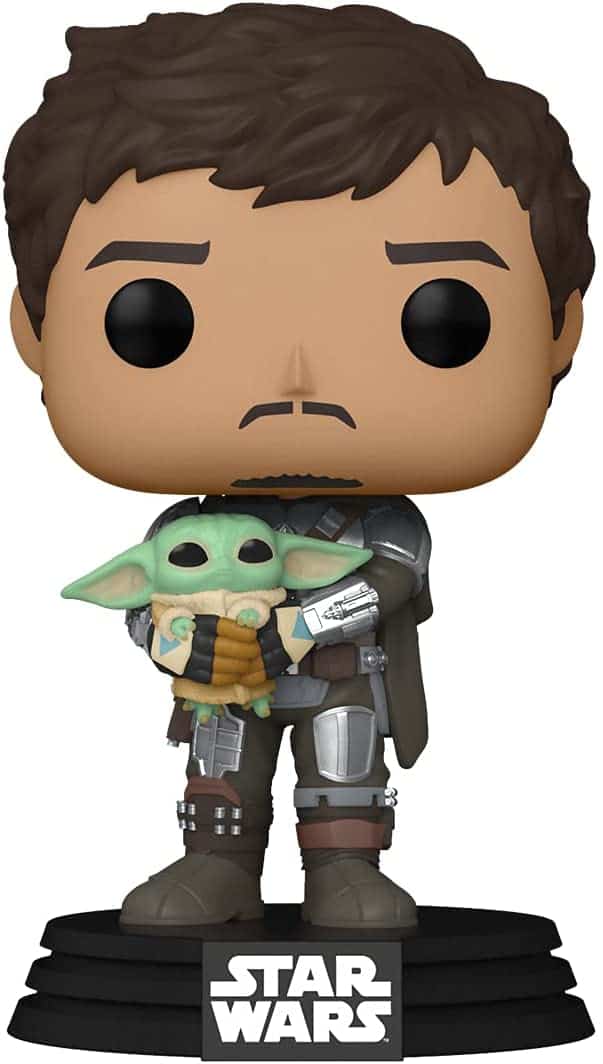 About
Everyone who collects nerdy merch likes POP Funko products. It's just a fact. This is a cool, detailed POP figure that features Din Djarin from The Mandalorian holding Grogu (more commonly known across the galaxy as "Baby Yoda.") This figure even comes attached to a mini black pedestal that says, "Star Wars."
Material: Vinyl
Price Range: $6-$10
Warranty: Please contact the seller directly
Best Feature: Comes on a special pedestal
Fun Fact
It cost Disney $13,000,000 for every 30-minute episode of The Mandalorian.
Pros
Grogu is adorable
POP Funko is a popular, trusted brand
This figure comes on a special pedestal
Cons
Because POP Funko toys are so popular, hardcore fans may already have this
Zak Designs Star Wars Coffee Mug, 12 oz, BB-8
Best For: Handmade Merch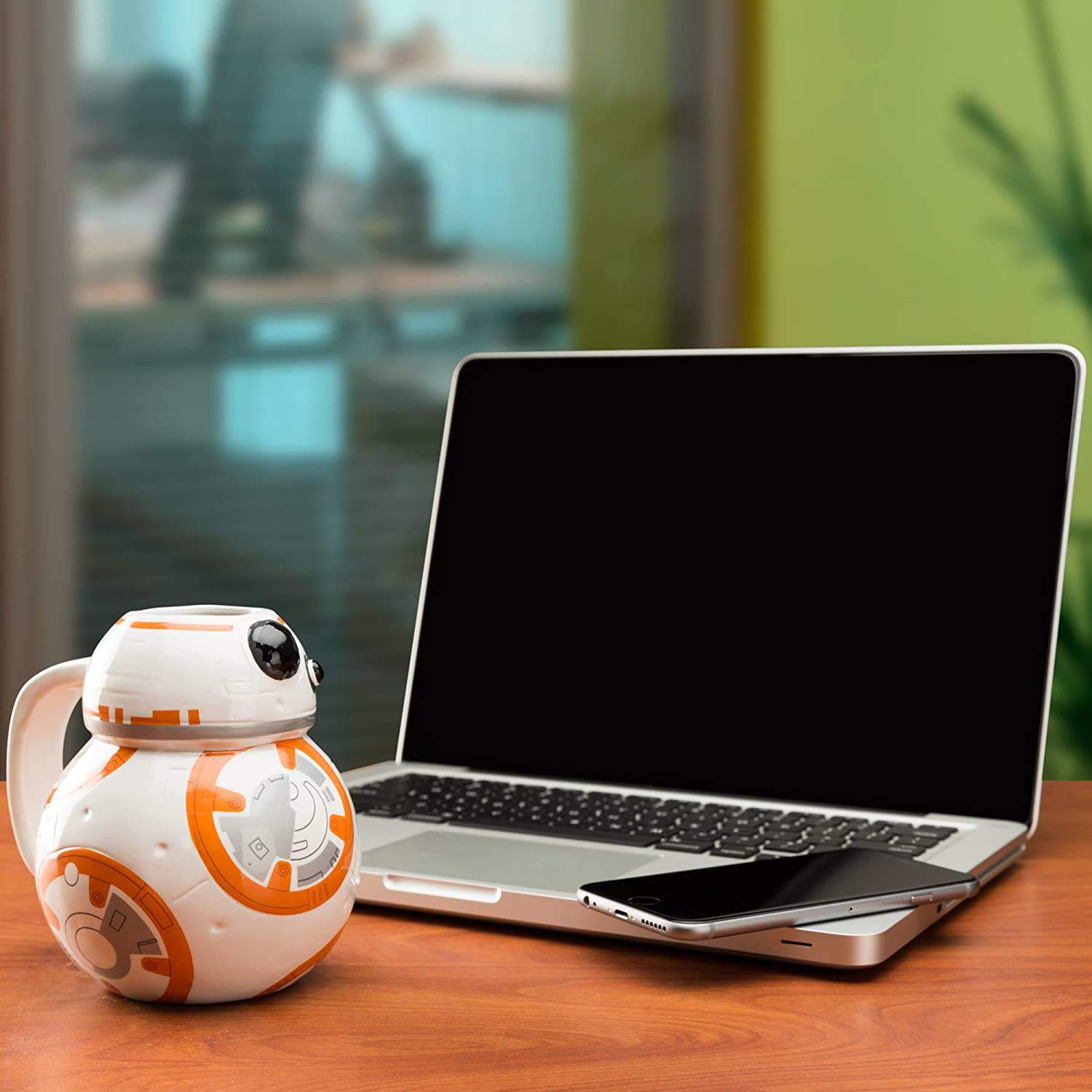 About
This adorable, handmade ceramic mug looks just like BB-8. The orange lines are clean against the white, which makes this mug look all the more realistic. Being 100% BPA-free is certainly something we can all appreciate, too.
Material: Ceramic
Price Range: $10-$20
Warranty: Please contact the seller directly
Best Feature: Quality, handmade product
Fun Fact
J.J. Abrams made the original sketch for BB-8 on a napkin.
Pros
Handmade
100% BPA-free
Clean, crisp lines
Cons
Not all fans like unofficial Star Wars merchandise
Best For: Best Price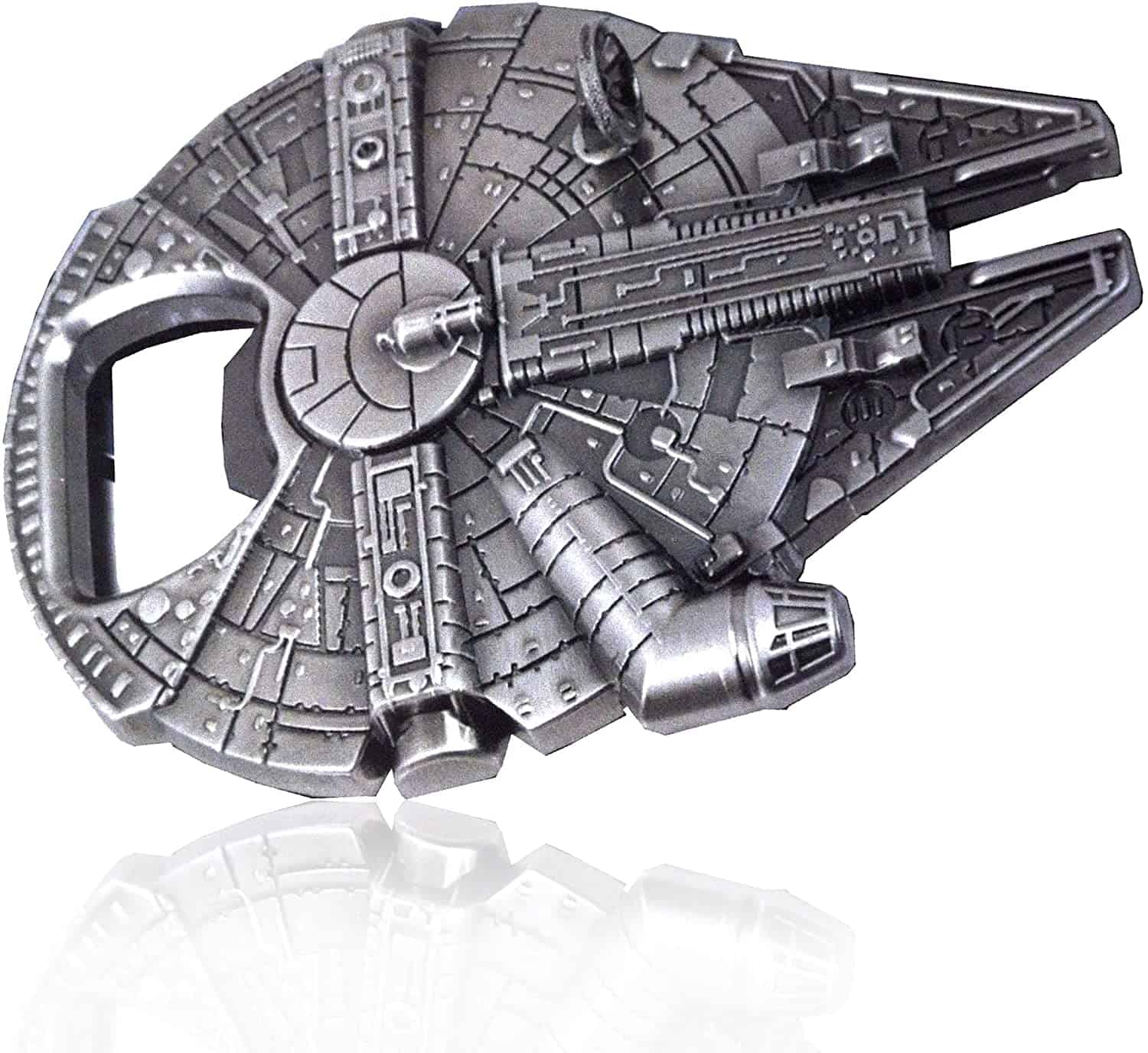 About
Does the Star Wars fan in your life like to drink? Why not get them a nifty bottle opener that looks like the Millennium Falcon? This bottle opener was made to last being constructed of zinc alloy, which is a very hard type of metal.
Material: Zinc alloy
Price Range: $3-$11
Warranty: Please contact the seller directly
Best Feature: Made of a very durable material
Fun Fact
The Millennium Falcon was originally owned by Lando Calrissian, but Han Solo tricked him in a card game and won the famous spacecraft.
Pros
Durable material

Inexpensive

Brushed finish to look like silver
Cons
Children who are fans won't have a use for this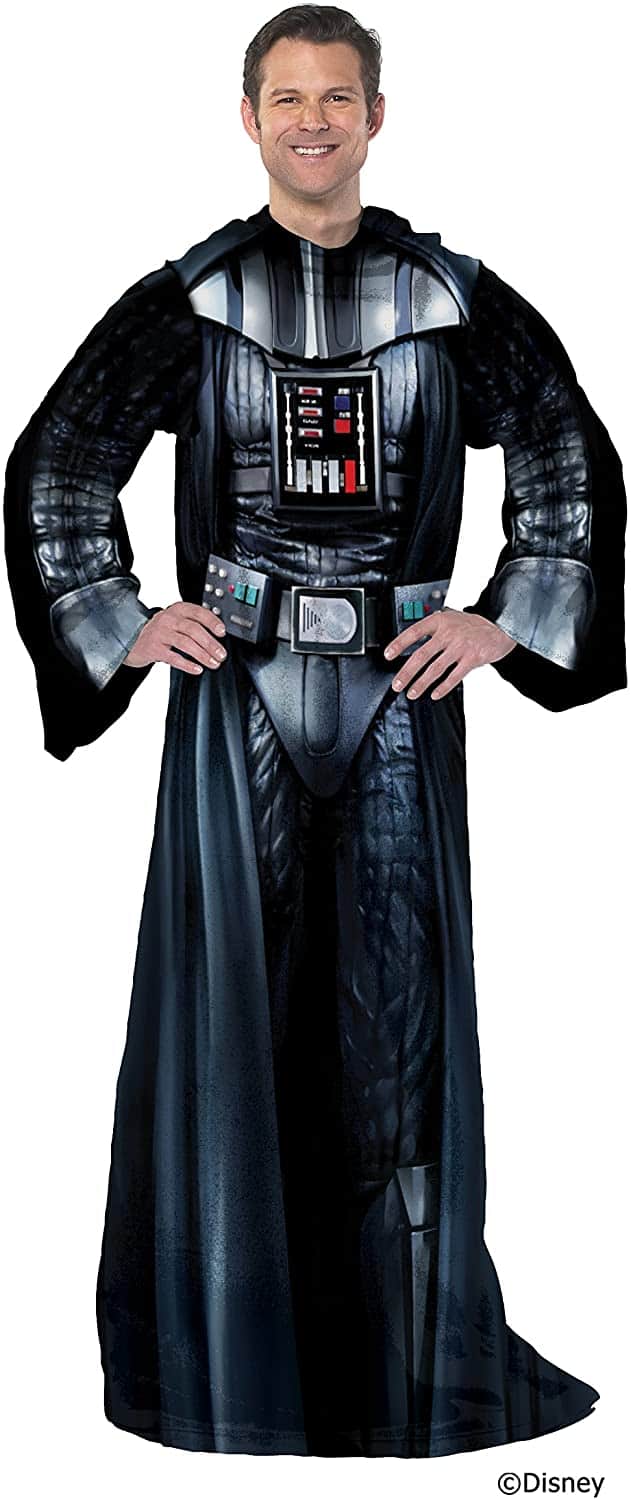 Best For: Adults
About
Have you fantasized about putting on Darth Vader's suit and taking command of the Galactic Empire yourself? Well, don't let your dreams be dreams. This is a great piece of Star Wars merch for those partial to the Dark Side because you'll be able to snuggle up in a cozy blanket and feel like a supervillain. With the convenient sleeves, it does look like Vader's attire.
Material: Polyester
Price Range: $43-$53
Warranty: Please contact the seller directly
Best Feature: Sleeves
Fun Fact
Darth Vader is the first Star Wars character George Lucas ever came up with!
Pros
Great detailing on the blanket of Darth Vader's costume
Sleeves for movement
Tall enough for an adult
Cons
Too big for children who are fans of Star Wars
Best For: Han Solo Fans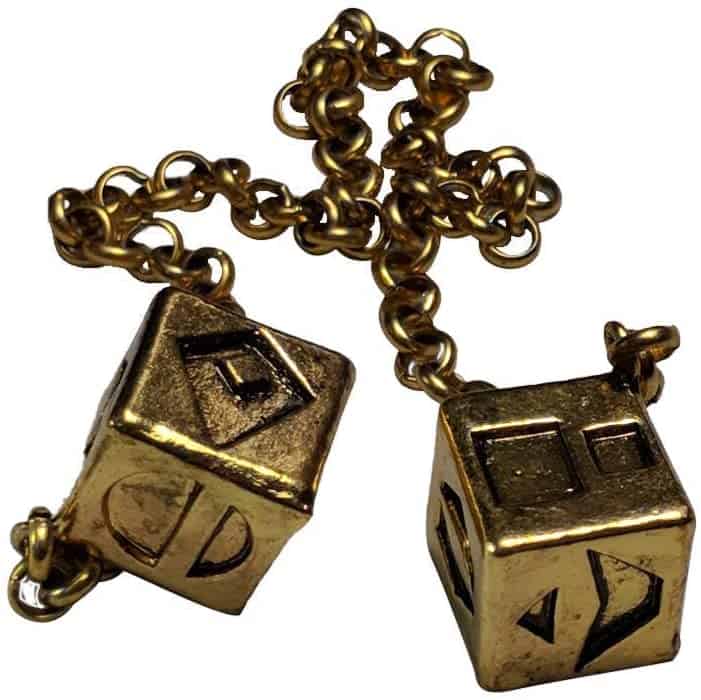 About
Han Solo fans will love this replica of his smuggler's dice. The little symbols carved onto the dice are accurate to the symbols on his dice in the Star Wars universe. The dice are made of metal and painted to look like an antiqued gold color.
Material: Metal
Price Range: $15-$25
Warranty: Please contact the seller directly
Best Feature: Looks weathered with the antiqued gold paint
Fun Fact
Originally, George Lucas was going to make Han Solo a Jedi, too.
Pros
Looks like Han Solo's dice
Made of metal
Comes in a velvet box
Cons
The item itself doesn't serve any particular function
Best For: Funko Collectors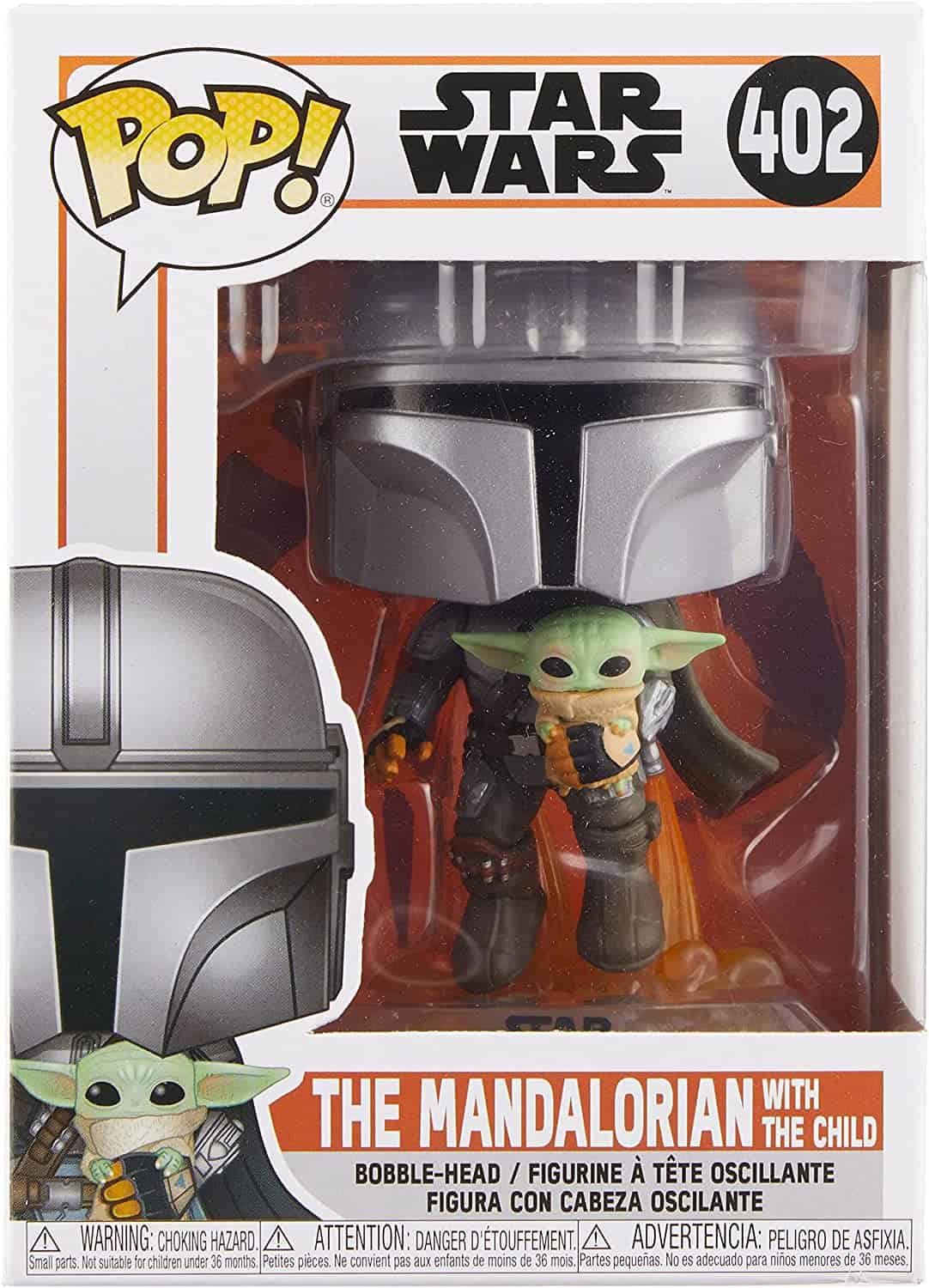 About
Another Funko figure! This time, Din Djarin floats above his pedestal while holding baby Yoda. His helmet is on in this figure, and Funko did some great detailing with it. This is another classic collector's item that fans of The Mandalorian have to have.
Material: Vinyl
Price Range: $11-$21
Warranty: Please contact seller directly
Best Feature: Din is floating above the pedestal
Fun Fact
It takes 2 people to control the baby Yoda puppet while filming to get the expressions and movements right.
Pros
Popular toy brand
Baby Yoda is adorable
High-quality vinyl
Cons
Due to the popularity, serious fans may have this already
Best For: Details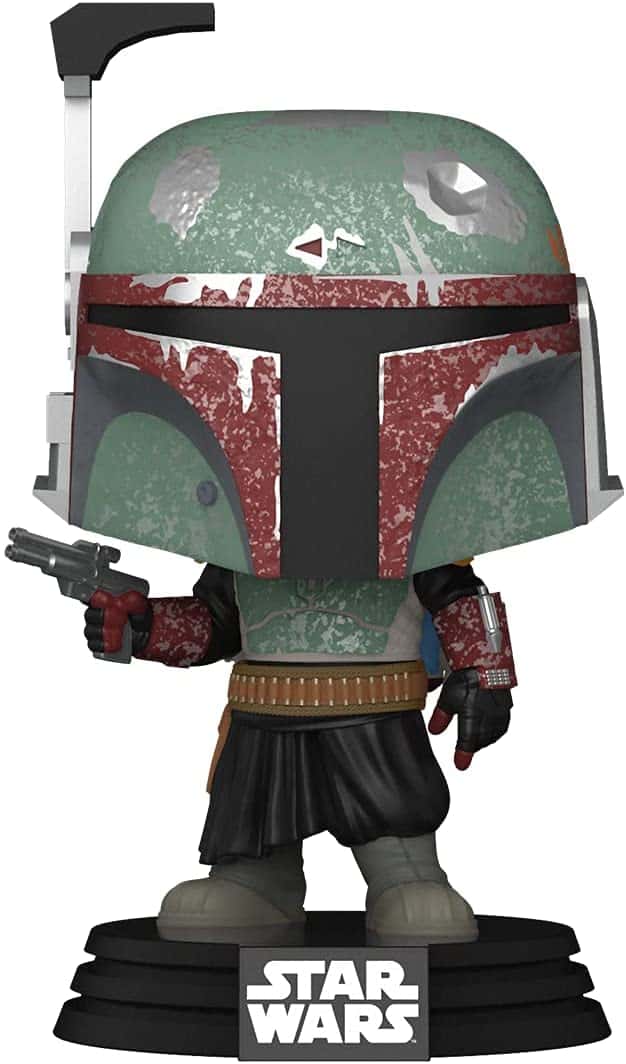 About
Oh, the lovable Boba Fett. This Boba Fett Funko POP features everyone's favorite bounty hunter on a special black Star Wars pedestal. They got the faded, chipping paint on Boba Fett's armor perfect, which is the best part of this POP figure.
Material: Vinyl
Price Range: $6-$12
Warranty: Please contact seller directly
Best Feature: Special edition POP
Fun Fact
At first, Boba Fett was going to be the main antagonist in Star Wars: Episode VI – Return of the Jedi.
Pros
Special edition POP
High-quality vinyl
Special Star Wars pedestal
Cons
Funko POPs are very popular, and dedicated fans may already have this toy
Best For: Foodies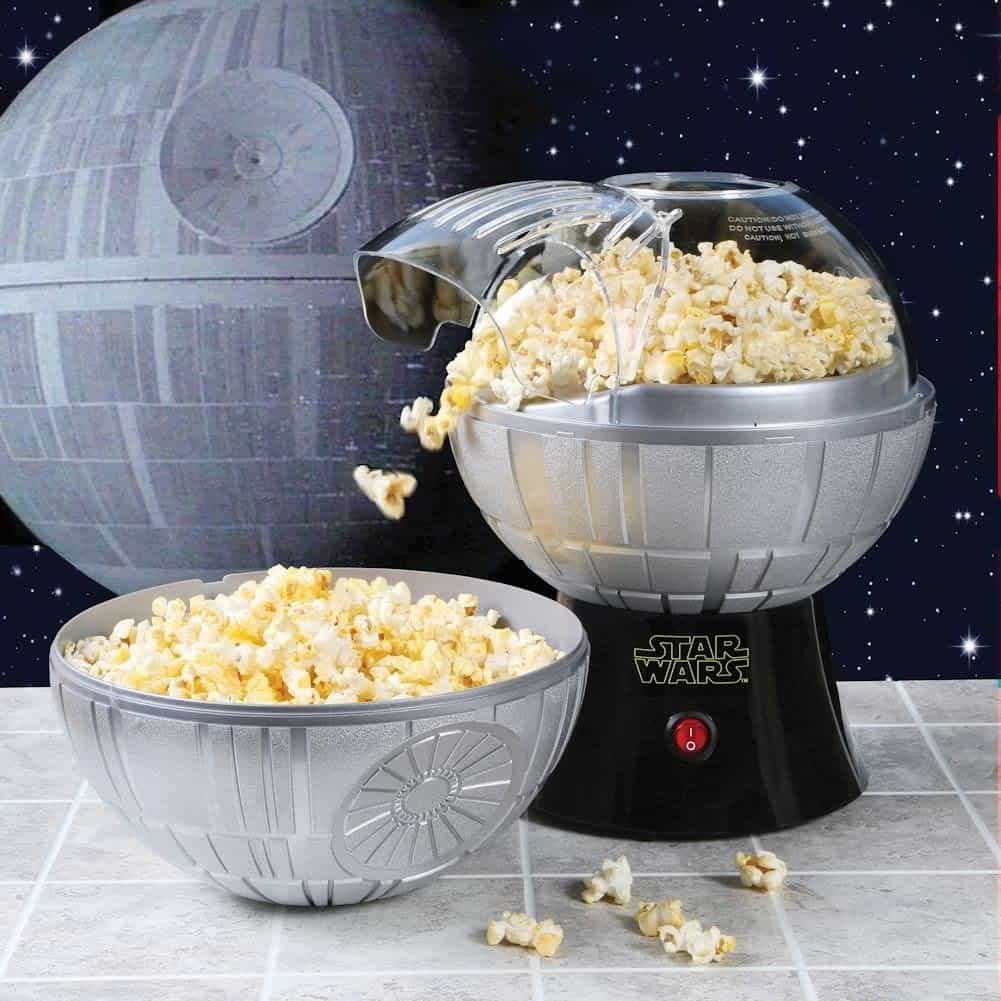 About
This popcorn maker is shaped just like the Death Star! Vader would be proud as you pop your corn and enjoy a thrilling movie night featuring your favorite Star Wars hits. This popcorn maker is incredibly efficient by being both easy to use and easy to clean.
Material: Plastic
Price Range: $55-$65
Warranty: Please contact seller directly
Best Feature: The top of the Death Star can be used as a popcorn bowl
Fun Fact
The Death Star was huge! It was 120 km in diameter.
Pros
High-quality brand
Top of the Death Star can be used as a popcorn bowl
Product that has a function
Cons
One of the pricier items on the list
Best For: Simple Decor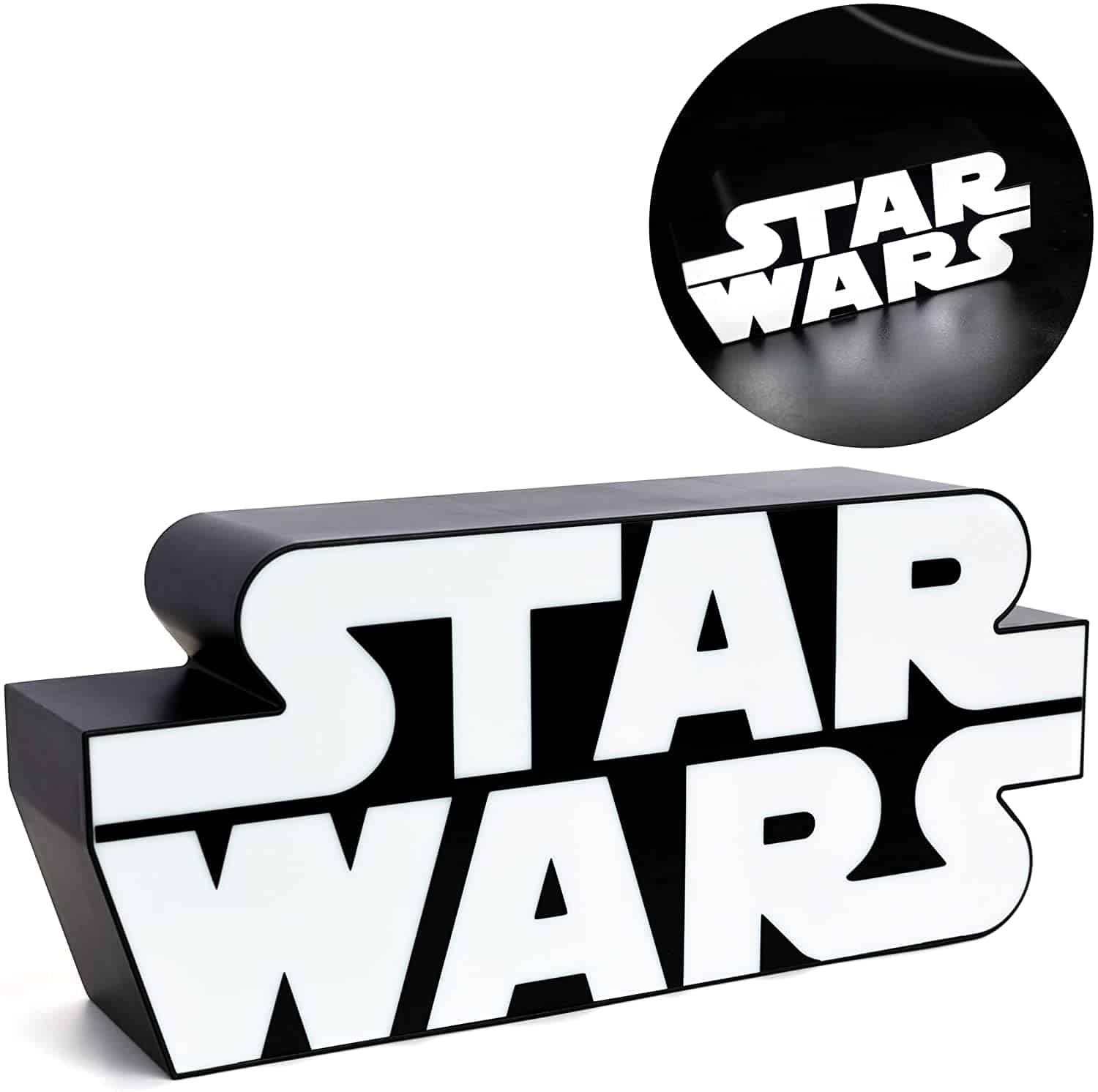 About
Want to mount your love for Star Wars up on your wall? That's why they made this mountable wall light that sports the Star Wars logo! For bedrooms, game rooms, man caves, and she sheds, this would make for a perfect intergalactic addition to the wall.
Material: Plastic
Price Range: $25-$35
Warranty: Please contact seller directly
Best Feature: Can be mounted on the wall
Fun Fact
George Lucas originally wanted to be a racecar driver, not a writer or movie producer.
Pros
Can be mounted on the wall or left to stand on its own
Easy to power with 3 AA batteries
Clean lines
Cons
Simplistic compared to some of the other items
Best For: LEGO products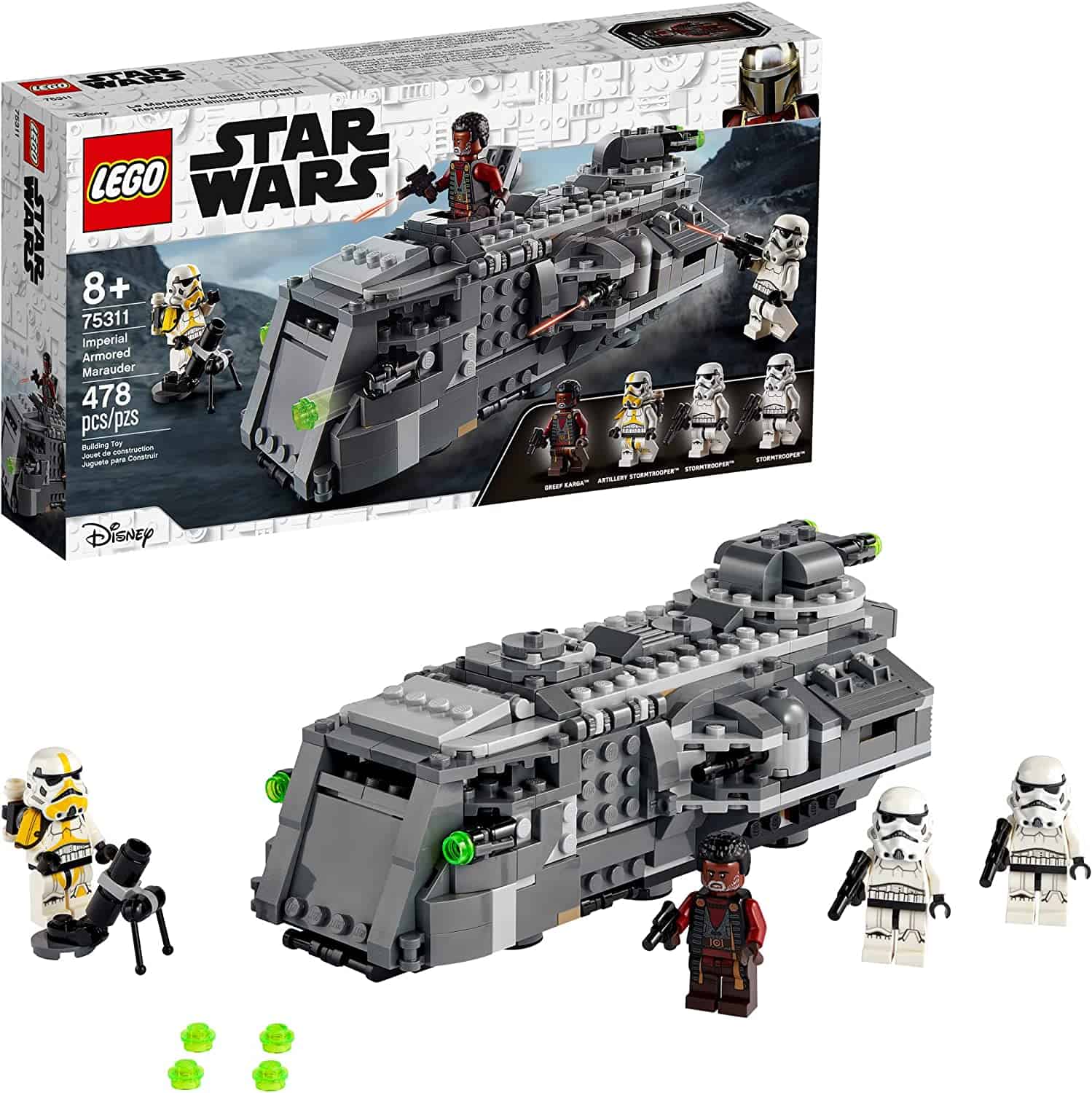 About
This Star Wars LEGO kit features 4 characters and an armored vehicle from The Mandalorian. You'll get little figurines of Greef Karga and 3 stormtroopers. The armored vehicle shoots plastic green missiles, which makes this a fun, interactive toy.
Material: Plastic
Price Range: $28-$38
Warranty: Please contact seller directly
Best Feature: Accessory characters come with the ship
Fun Fact
In Mandalorian culture, if you remove your helmet in front of any other living things, you can never put your helmet back on.
Pros
LEGO is a trusted brand with well-made products
1 armored vehicle and 4 accessory characters
478 pieces
Cons
Some kids might get frustrated trying to build this
Best For: Uniqueness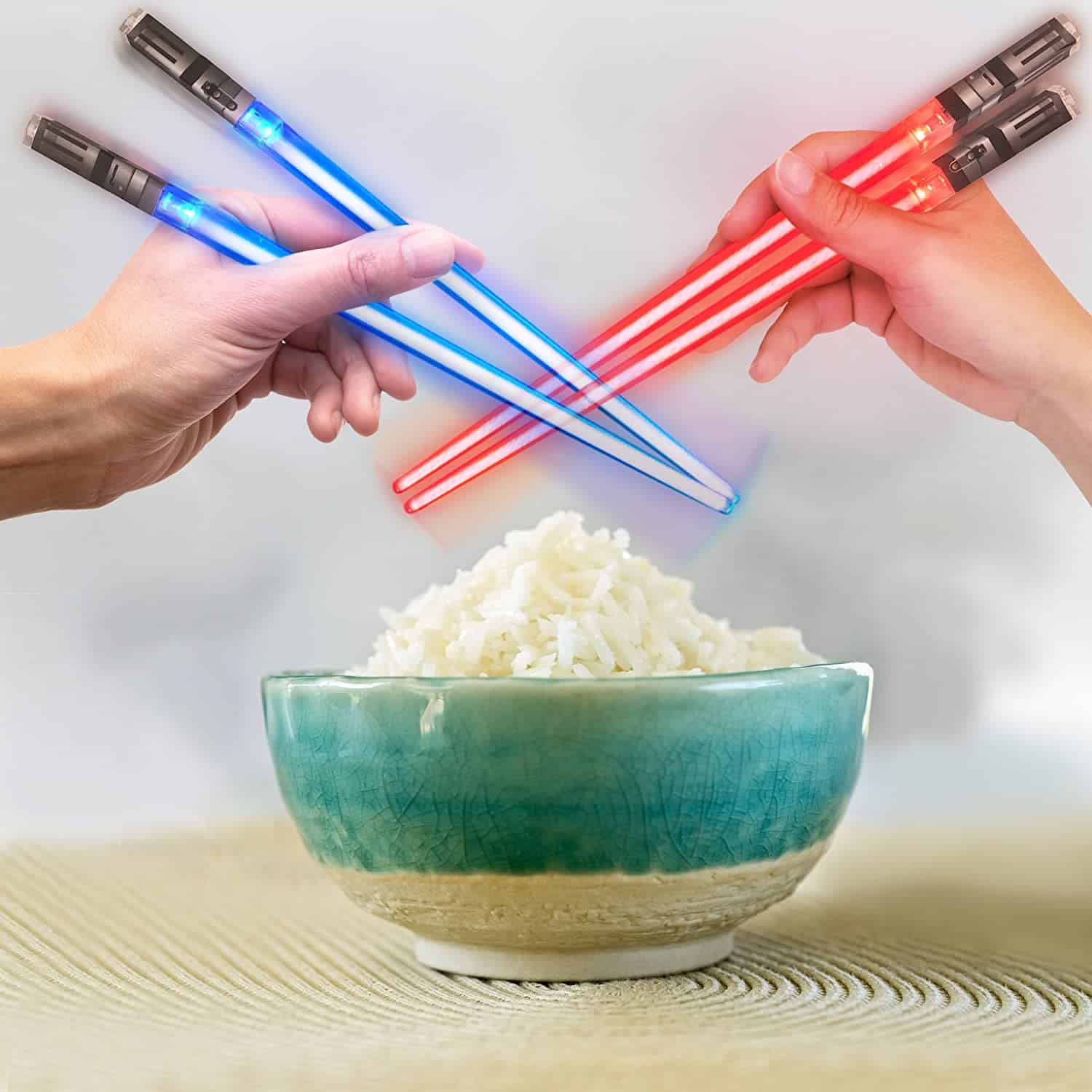 About
Now you can eat with the Force! You'll get 2 light-up pairs of LED chopsticks that look like lightsabers in this pack. Choose to slurp your noodles as either a Jedi or a Sith Lord with either the red or blue pair. These chopsticks are BPA-free.
Material: Plastic
Price Range: $10-$16
Warranty: Please contact seller directly
Best Feature: Both pairs of chopsticks light up
Fun Fact
Lightsabers were originally going to be called laser swords.
Pros
2 pairs of chopsticks
Both pairs light up different colors, 1 red pair, and 1 blue pair
Inexpensive
Cons
Not everyone knows how to eat with chopsticks correctly
Best For: Architectural Minds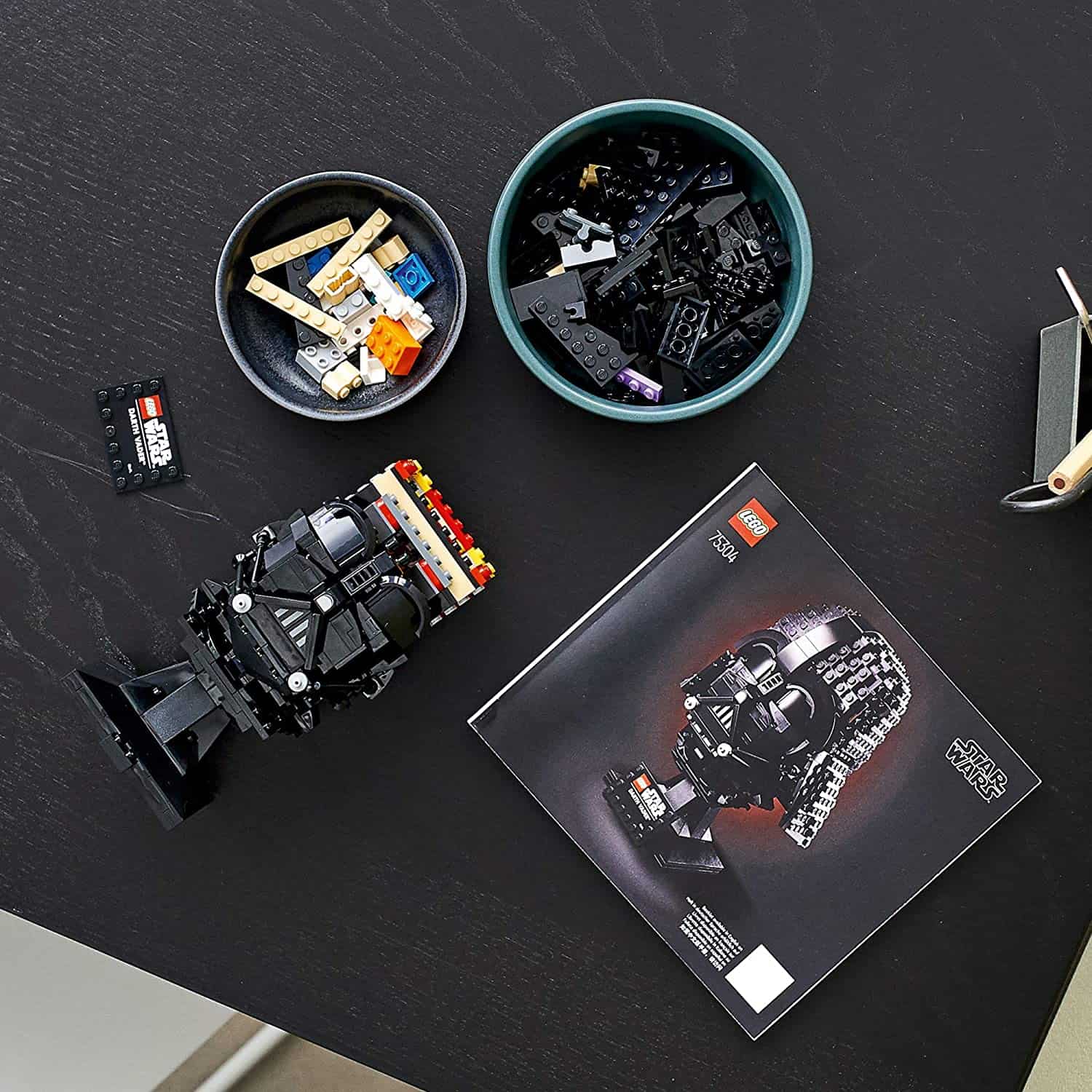 About
LEGO fans who want a complex puzzle will love this Star Wars Darth Vader helmet. I love that it comes with a LEGO plaque at the bottom that says, "Star Wars" and "Darth Vader." With 834 pieces, this should take you hours to put together, which makes it worth the price.
Material: Plastic
Price Range: $50-$60
Warranty: Please contact seller directly
Best Feature: Complex
Fun Fact
Anakin built his first lightsaber at 12 years old. It used to glow blue.
Pros
Complex LEGO toy that will take a while to build
Perfect for Dark Side fans
834 well-made pieces
Cons
Some people might get frustrated trying to build this
Best For: Best Choice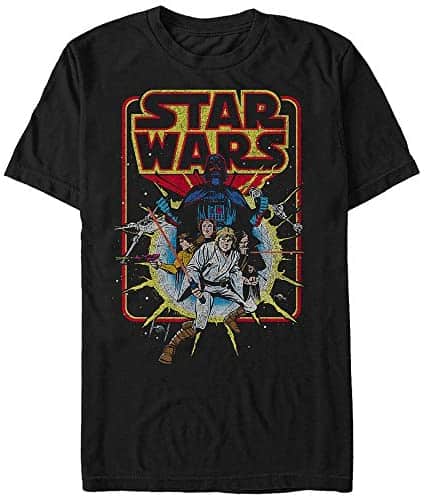 About
Longtime Star Wars fans like me love the nostalgia this art style conjures up. This t-shirt is 100% cotton and features the most classic characters from Star Wars. The comic book art style adds a unique touch, too.
Material: Cotton
Price Range: $16-$26
Warranty: Please contact seller directly
Best Feature: Retro art style
Fun Fact
The studio was uneasy about Chewbacca not wearing any clothes, but ultimately George Lucas got his way.
Pros
Retro art style
100% cotton
Perfect for longtime fans of the franchise
Cons
No women's fit for the t-shirt, only men's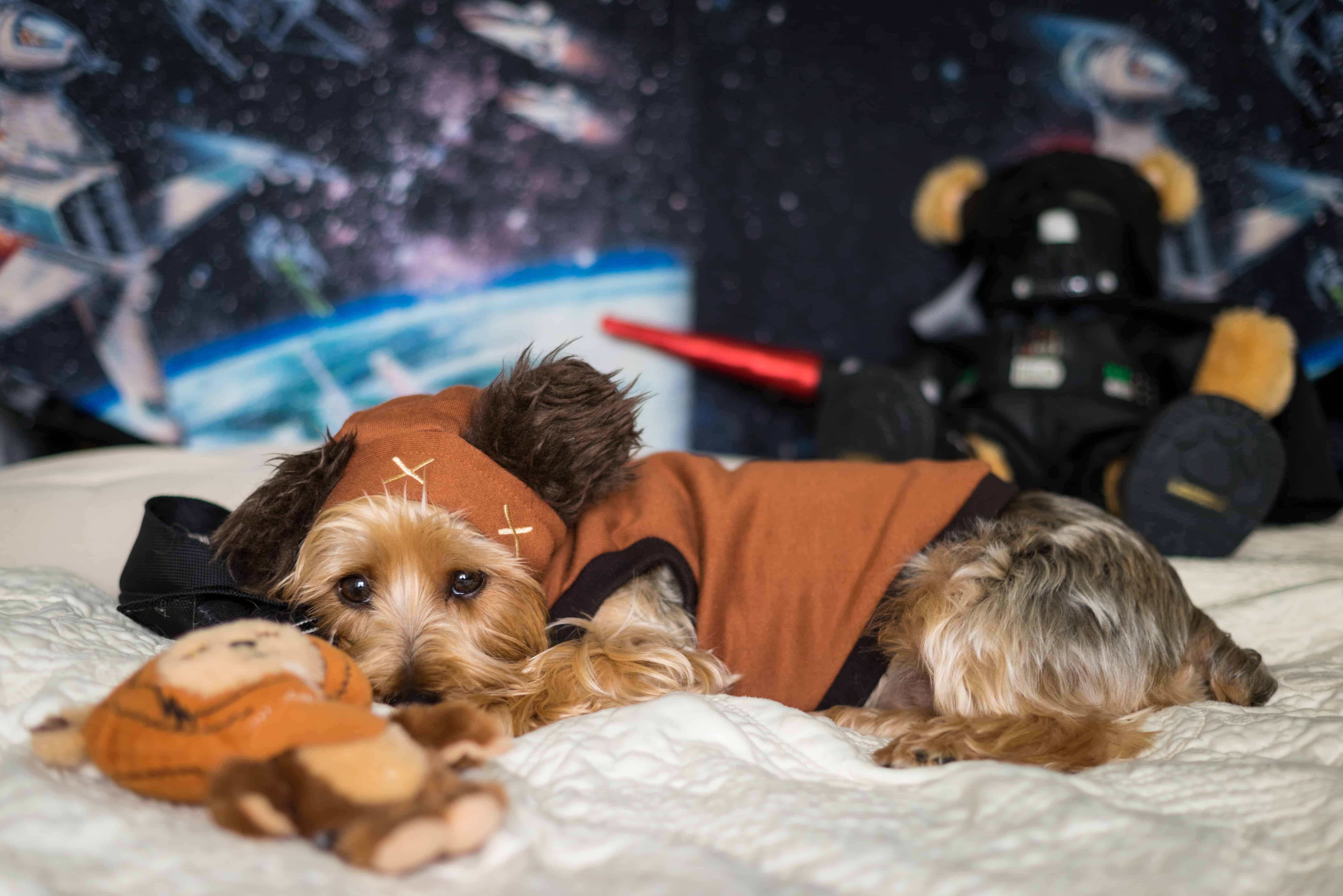 FAQ
In this last segment, I'll answer your most frequently asked questions about Star Wars merch. There is such an abundance of it nowadays, it's no wonder people feel confused about what's good quality and what's not. For more information, leave me a question in the comments below!
Question: What is the Best Place to Buy Star Wars Merch?
Answer: That depends on what you're looking for. If you want handmade merchandise, try Etsy. If you want to look online for official merch, check out Amazon, eBay, and the official Disney website.
Question: Where Can I Get Original Star Wars Merch?
Answer: Original Star Wars merch can be bought online. I recommend you look for original merchandise through eBay because sometimes sellers will post rare, old, original action figures or other memorabilia.
Question: Best Place to Sell Star Wars Merch?
Answer: If you're making your own Star Wars merchandise, you can sell it on Etsy and Depop. If you are selling official or factory-made Star Wars merch, you can sell on eBay, Amazon, Wish, and more.
May the Force Be with You and Your Bank Account
There is so much to collect! Do you feel better prepared to buy quality Star Wars merchandise after hearing how to inspect merch yourself? I hope you feel inspired after looking over my recommendations for the best Star Wars merch.
If you have any questions, please leave a comment in the section below and I'll get back to you as soon as I can. For even more geeky stuff, check out our website!