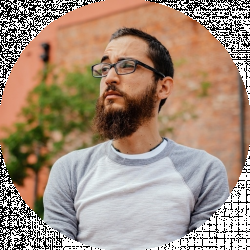 Latest posts by Victor Espinosa
(see all)
2003 was a crazy year. Gameboys were everywhere, the internet was slowly prying its way into everyone's life, and my parents had just gotten me an old, used computer. My own computer! The first thing I did was spend what little money I had on a computer game I'd been eyeing for a long time.
What game, you ask? Star Wars: Knights of the Old Republic.
It turned out my computer was so old it couldn't handle the graphics Knights of the Old Republic needed, so the game would always crash right when the Sith guards showed up to question who my character was and why I was standing over a body with a weapon in each hand. But that never stopped me from playing the opening 20 minutes over and over again until I got a computer that could handle the high graphical demands and I got busy saving the galaxy.
Today, in the back end of 2022, Knights of the Old Republic is playable on most mobile phones, that's how much technology has advanced. The game has been remade, remastered, and redone to near perfection for every device that has a screen. If someone played Knights of the Old Republic on their microwave oven, I wouldn't be surprised. I'd be impressed, but not surprised. And in all the time since its release, Knights of the Old Republic has become a must-play title for anyone who claims to like Star Wars. It's earned a quasi-holy status amongst the Star Wars fanbase, which is why when a remake for modern consoles was announced not long ago, the internet collectively made an O face.
The groundbreaking, life-changing, monumental undertaking of KOTOR is being released with modern graphics, mechanics, and features?
Yes, please.
And while you could simply wait for the release of the new KOTOR or play the old one–you can download it on your phone, for goodness sake! I know you're here to get a nitty, gritty rundown of the story, its characters, and how it fits into the Star Wars Universe without 100 hours of gameplay.
So sit back and let me explain why KOTOR was, and still is in many ways, the shit.
Synopsis
So the galaxy is at war. Again. And this time, full-blown Sith are trying to take over planets and tell people what to do.
The Karens of the galaxy far, far away.
So. War. War never changes. Except for when it does, and this time it changed in a weird way.
KOTOR starts with your character waking up on a ship that's currently under attack by Sith. Your character knows nothing. When I say nothing, I mean NOTHING. The developers made your character as dumb as a newborn Mon Calamari, so when interacting with other characters, you get a ton of exposition and dialogue thrown at you. After being told that you were part of a crew meant to protect a powerful Jedi, you get your butt in gear and try to fight your way off the ship.
Once safe from the Sith, your character begins the plot of KOTOR for real. Find Bastila, the powerful Jedi you were meant to protect, and help her fulfill her mission.
The plot takes wild turns as you learn your character is more than just a simple soldier making their way through the universe. They're Force-sensitive, perhaps one of the most powerful Force-sensitives in a long time. You get to train to become a Jedi on Dantooine, build your own lightsaber, and conduct a few peacekeeping missions. Once you're more capable as a fighter, the story opens up much more.
Darth Malek and Revan, the leaders of the Sith, are looking for something called the Star Forge. Revan was recently defeated in a duel by Bastila, but no one knows where he's gone off to hide. Malek, on the other hand, is leading an armada of Sith around the galaxy, blowing up cities in search of information on the Star Forge.
The entirety of KOTOR can be summed up without spoilers from here:
Find the Star Maps scattered around the galaxy before Darth Malek does and use them to learn the location of the Star Forge. Then make sure Darth Malek doesn't get to use the Star Forge. 
Easy.
Like any good RPG, numerous wrenches are thrown into your plan and your mission changes multiple times. Not to mention you pick up plenty of members for your crew as you travel the galaxy, and each teammate has a backstory for you to explore and side missions to undertake.
Gameplay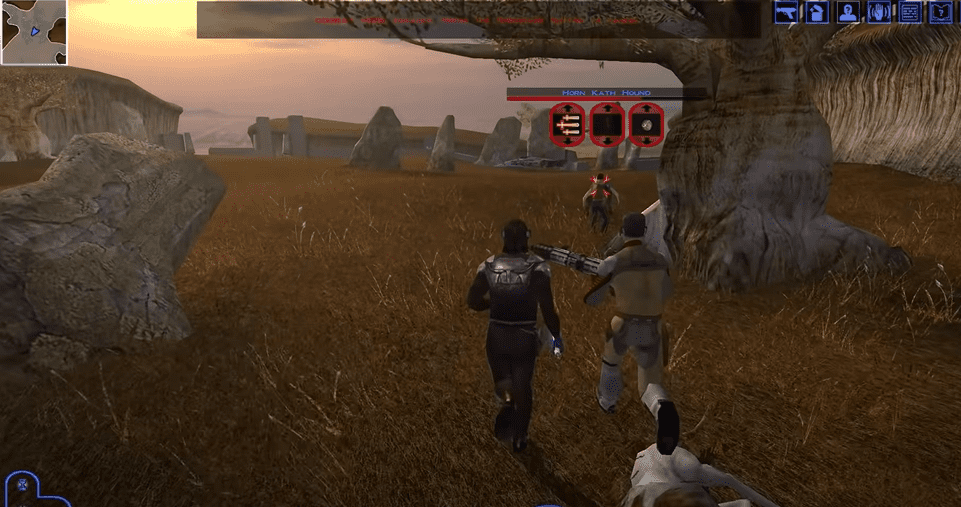 KOTOR makes use of a binary Light/Dark Side mechanic that it expands upon later in the Mass Effect and Dragon Age series. Not every encounter matters, but a lot of dialogue options, combat encounters, and even how you overcome obstacles all push your character closer to the Light or the Dark Side. Once your character has earned enough points on either side, they'll unlock abilities only that side can use. If you are a villain and kill everyone you meet, steal a lot, and don't care about your crew, you'll gain Force lighting and life-draining abilities. If you save the innocent, aren't a jerk to people, and generally do the right thing, you'll gain stun and persuasion abilities.
The Light and Dark Side mechanics turn every obstacle into a stepping stone toward more power. The first time I played through I didn't know Juhani could join your team as a crew member. When you meet her, she's surrounded by the Dark Side and bellowing for a fight. So, instead of talk to her, I fought her. And killed her. And then lost out on a potentially powerful ally.
But I did unlock Force Lightning really early, so there's that.
Conversely, if you save Juhani and help her back toward the Light Side, she ends up saving your life near the end of the game and never lets you forget that you saved her. You also get tons of Light Side experience, so that's something to be happy about.
KOTOR is littered with choices like Juhani's. Save someone or leave them to their fate? Kill the monster guarding the cave or sneak in and steal the treasure?
Yes, KOTOR has quests and dungeons and lots of slow, turn-based combat. But the game boils down to you running errands across the galaxy to earn enough points in either Light or Dark Side powers so that when you face Darth Malek at the end, you don't die repeatedly.
Here are all the Force powers to unlock in KOTOR.
Universal Force Powers
Affect Mind:

Affect and Dominate Mind enable persuasive use of the Force. Once a Jedi has this power, extra options will appear in conversations as appropriate. Success is not guaranteed for extreme commands or if the target is strong willed.

Burst of Speed:

 For the duration of the effect (36 seconds), movement speed is doubled.

Energy Resistance:

This power absorbs the first 15 points of damage from sonic, fire, cold and electrical attacks. Damage over and above the first 15 points is suffered as normal. This effect lasts for 120 seconds.

Force Push:

An opponent targeted by Force Push is pushed back 5 meters, thrown to the ground 

stunned

, and suffers damage.

Force Resistance:

 This power offers some protection from direct Force power attacks of 

Jedi

 opponents, possibly negating their effects. 

Force Suppression:

This ability will cancel Force powers active on the target. 

Throw Lightsaber:

 Pretty self-explanatory.
Light Side Powers
Cure:

 This power heals all 

party

 members within a 15 meter radius.

Force Aura:

 When this power is activated, the Jedi is temporarily granted a bonus to Defense and all saving throws.

Force Valor:

 This power increases the physical attributes and saving throws of the Jedi and all 

party

 members.

Stun:

 When slowed, -4 

Defense

 is inflicted as well as the movement speed penalty: both effects stack (although duration does not), which can even result in 

negative

 Defense for the target(s)

Stun Droid:

 This power renders droids immobile for 12 seconds. The droid also takes damage
Dark Side Powers
Drain Life:

 This power allows the 

Jedi

 to drain the life of others to heal him or herself.

Fear:

This power causes enemies to cower in fear of the attacking Jedi unless they make a Will 

save

.

Shock:

This power unleashes an electrical attack.

Slow: Slow clouds the mind, making a target's actions unusually sluggish.

Wound:

 Wound triggers spasms in the victim's lungs, causing great pain and inflicting 2/3 attacker level in 

damage

 every 2 seconds for the duration.
Planets
Lots of different planets make an appearance in KOTOR, some of them a part of current canon, some of them not. But throughout KOTOR, fans will be thrilled to explore planets and ecosystems made by dedicated fans of the sci-fi franchise.
Taris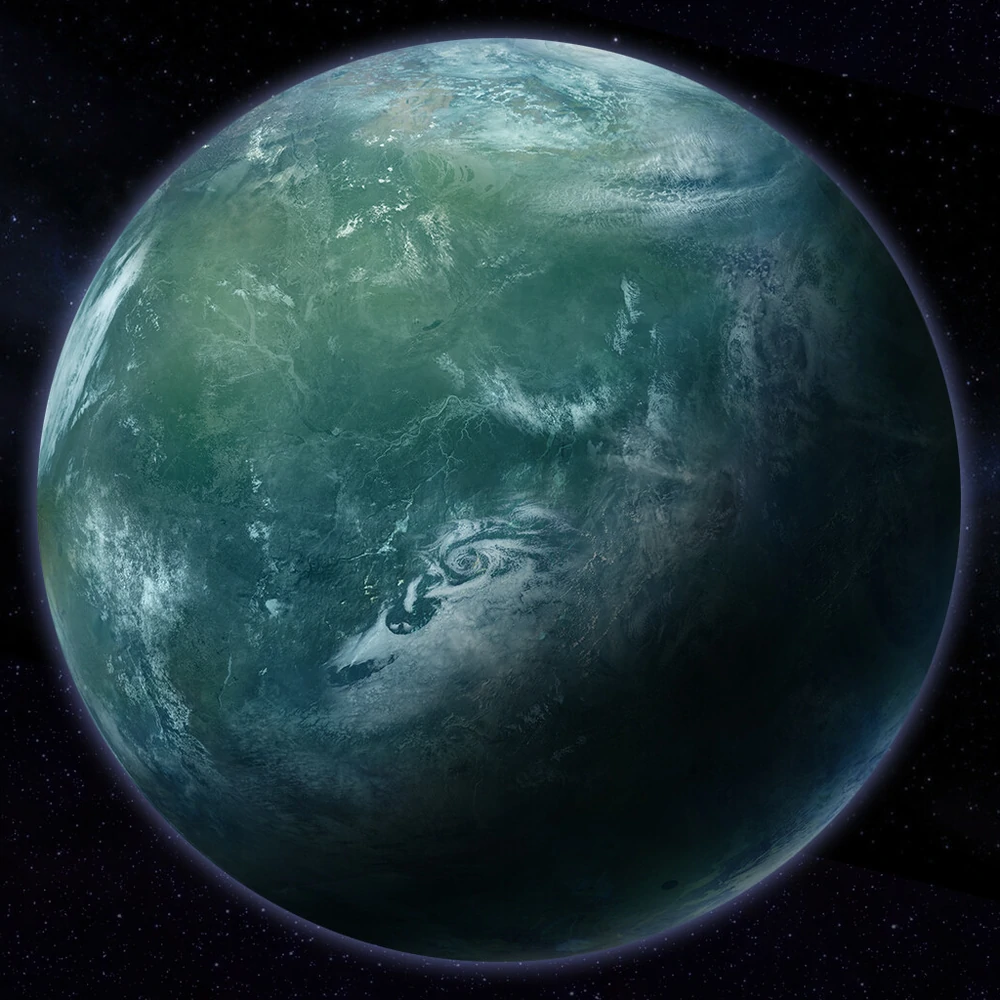 The first planet you get to visit in KOTOR, Taris is a planet in the grips of a Sith blockade. It's a civilized planet in the outer rim that runs like any other planet with a legitimate government. But since the Sith blockade, life has been a bit difficult.
Taris is the perfect planet to learn the ins and outs of KOTOR. You meet NPCs you can help or hinder, you go on multiple side quests, you unlock secret areas, and you find several team members for your crew. Unfortunately, Taris is bombarded by the Sith during your departure and never looks quite the same again.
Dantooine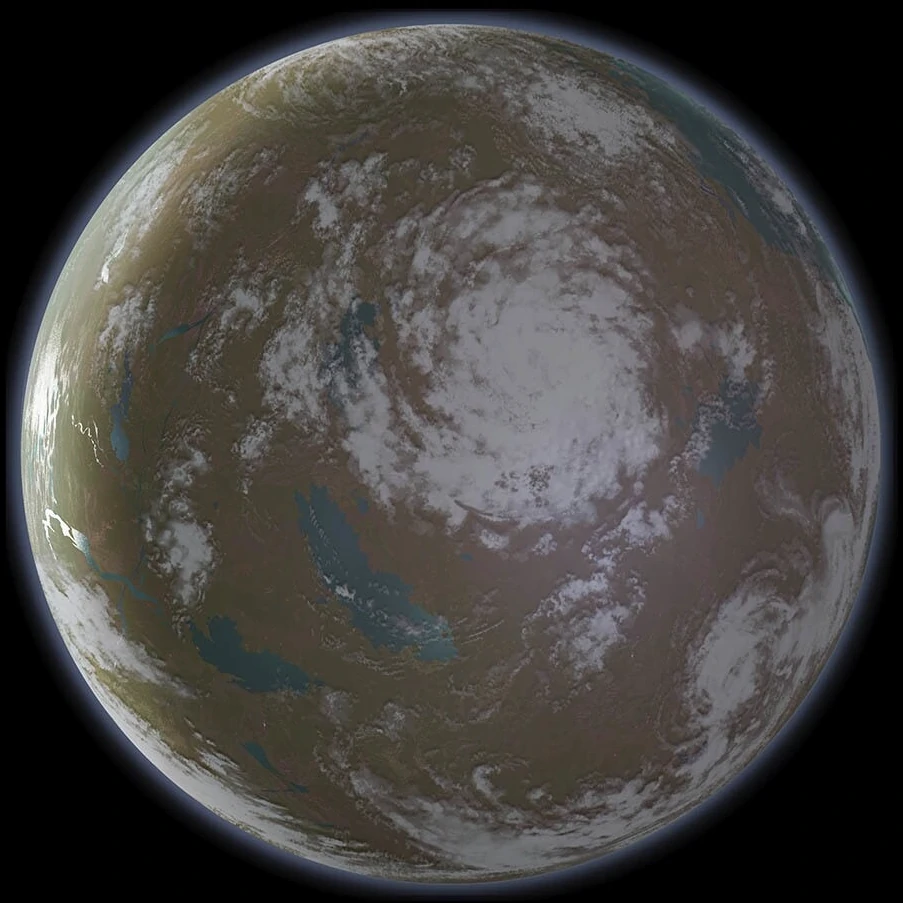 Dantooine is the next stop for you and your crew in KOTOR, for it's where a Jedi enclave is stationed and where you must begin your Jedi training. It's a fairly regular planet for humans, though it has other species on it, with forests, mountains, caves, lakes, and rivers. Dantooine acts as more training for your character, since now you have entirely new combat options with your lightsaber and Force powers. Not to mention, the Light and Dark Side mechanics are now in full force, so every obstacle you encounter on Dantooine will either make you more Sith or more Jedi. Dantooine is the first planet where you find a Star Map and acts as a hub for Force-sensitive learning should you ever return.
Tatooine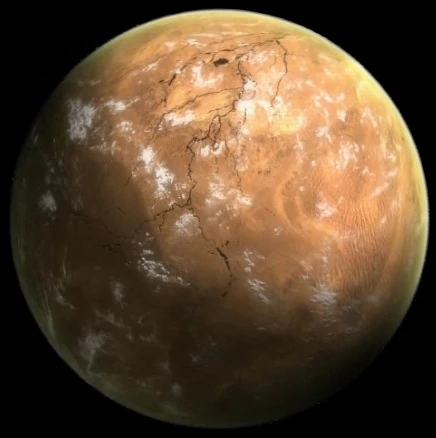 Good old Tatooine. The desert planet no one wants to visit yet keeps showing up in every Star Wars story that exists. Good old Tatooine. Tatooine, it turns out, holds a Star Map somewhere, which means you and your team must scour the sands in search of it. Thankfully, Tatooine also has tons of side quests and a few more crew members for your sci-fi band, so it's not all bad.
Manaan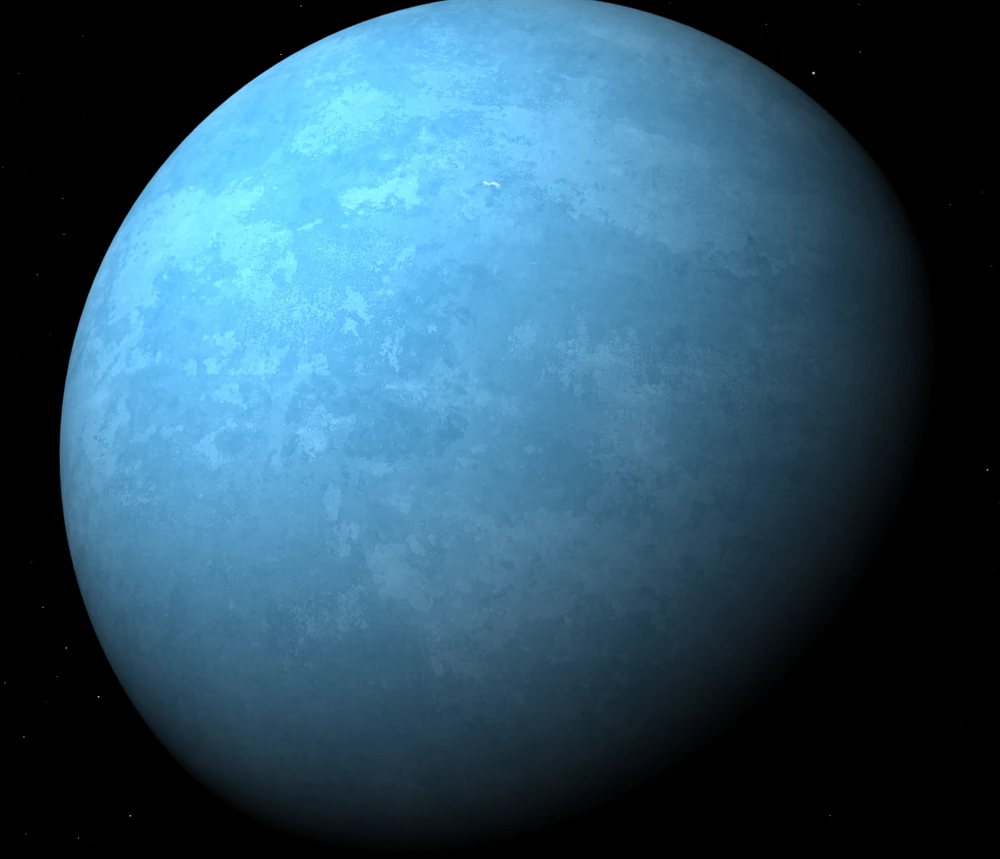 Manaan is the aqua planet of the KOTOR experience. You deal with the Selkath species, an aquatic species of sentient beings who inhabited the planet after the fall of an infinite empire. And you spend the majority of your time on planet on the single city above water, Ahto City. Manaan holds another Star Map, so you'll need to dive its oceans to look for the next piece to your puzzle. Thankfully, once you help a few locals with their side quests, they are more than happy to point you in the right direction of the Star Map.
Kashyyk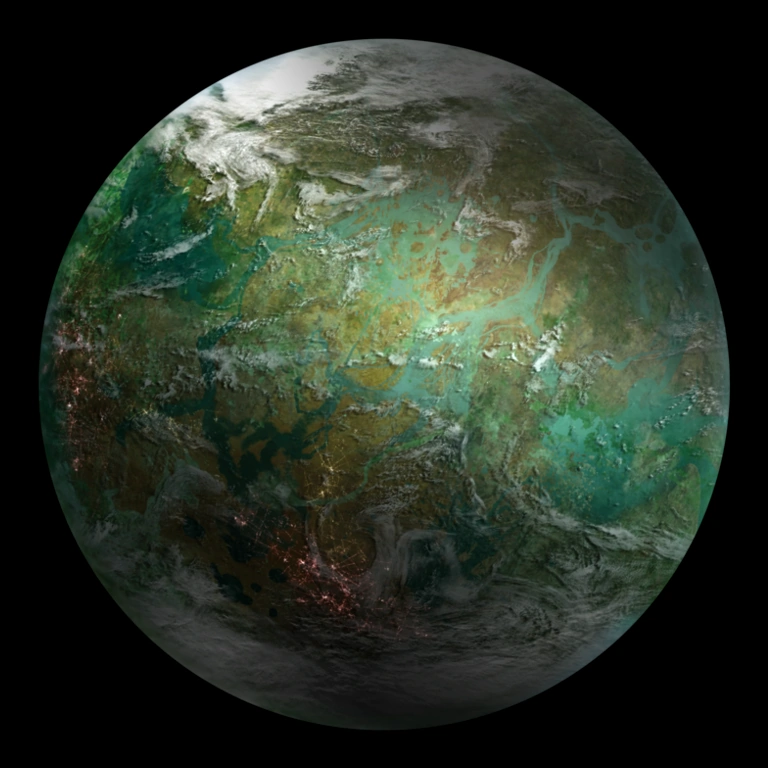 The Wookie home planet of Kashyyk has been mentioned many times, but it hasn't been visited all that much. KOTOR was one of the first times fans got to see Chewbacca's home world. With trees taller than skyscrapers and monsters both ancient and deadly, Kashyyk is a challenging planet. Even for a team of Force-sensitive badasses. Kashyyk holds a Star Map deep within the Shadow Lands, and it's not an easy journey. But Kashyyk is also a chance for you to clear Zaalbar's name and get your own Wookie sidekick.
Korriban
Korriban is a planet of the Dark Side, which is not a common thing. But over the centuries, so many Sith have congregated on the planet, made it their resting place, that it holds a power over the Light Side. It's sacred to the Sith, since it holds tombs of their most powerful forefathers. It also holds a Star Map, which means even though it's full of evil people, it's where you and your friends need to go. Thankfully, you get pick up tons of Star Wars lore while you're there.
Unknown World (Lehon)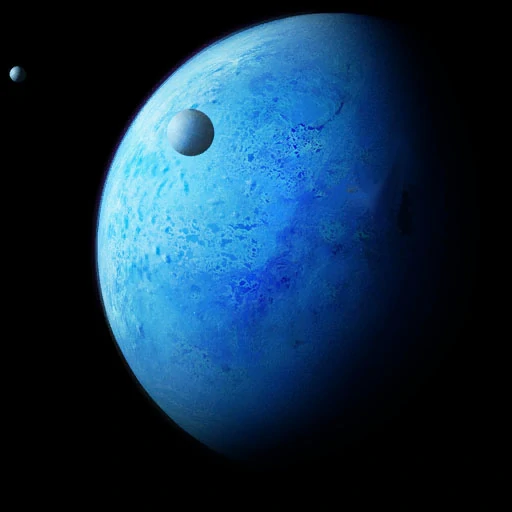 The final planet that you visit in the game, you don't learn the Unknown World's name until you're ready to leave it. Lehon is the home world of the Raktan, a species of beings that are beyond ancient. They built the Star Forge and the Star Maps millenia ago, and then their empire fell apart. After collecting every Star Map, you're led to Lehon. And it's fron Lehon that you're given the final piece to the puzzle which allows you to access the Star Forge.
Characters
Main Character (You)
Since this is an RPG, you get to decide who your character is. Male or female? Tall or short? Blasters or vibroblades? You do have a backstory and you do have a history that explains why you're such a dumbass at the beginning of the game, but I'd be giving away the most significant spoilers in the game if I told you about it. So… yeah. I will say that if you are a male, you get the canonical ending of KOTOR. If you are a female, you'll get a different ending.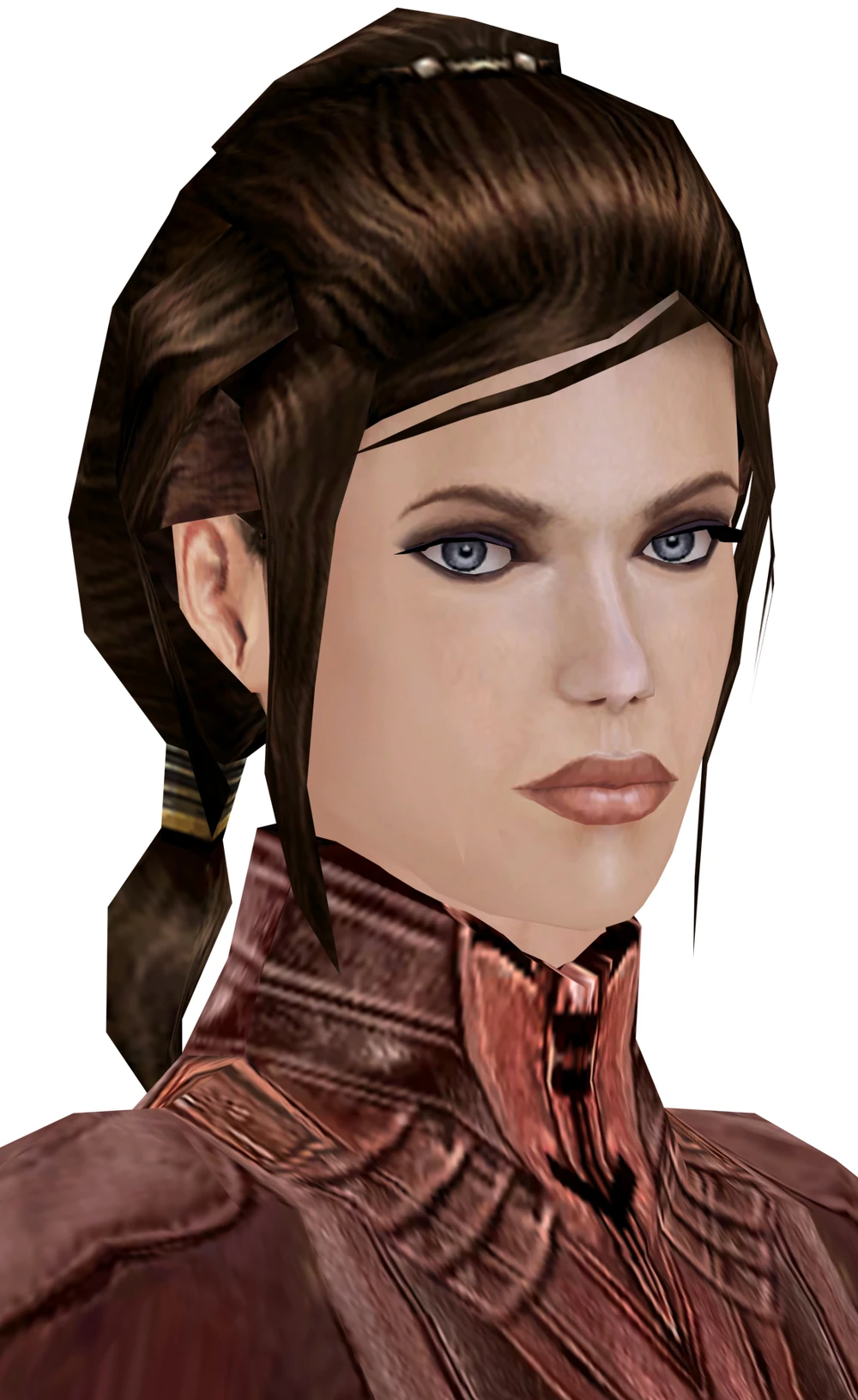 Oh Bastila, my Bastila. Bastila Shan is a mighty Jedi Knight who has a skill called Battle Meditation. We've only seen Battle Meditation in the old Star Wars Extended Universe, it's yet to be debuted in canon. The power basically lets you telepathically coordinate large groups of people to work in unison. It's the only thing that helped the Republic win some of its battles, so Bastila is prized because of it. Your character and Bastila–if you're a dude–are a Force Diode. Technically. In KOTOR it's not called a Diode in the Force, it was just a connection that you and Bastila share and was pretty common amongst Force users back then. This is what allows your character to find Bastila when she's in trouble and vice versa.
Bastila fights with a double-bladed lightsaber, just like Darth Maul, and she's proficient in all things Jedi.
Carth Onasi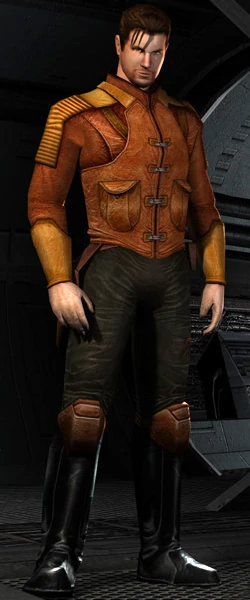 The first member of your crew (technically, you're a part of his crew), Carth is the grounding voice of reason throughout KOTOR. He's just a regular dude. A human dude. He was a commander in the Republic and a great pilot, but he's not a noble knight in shining armor. In fact, Carth's only goal in life is to kill someone. Carth blames a single man for the death of his wife and child during a bombing run on his home planet. All he wants is to find that man and murder him. And that was a goal I could get behind. Cath fights with blasters and is often unintentionally hilarious.
Canderous Ordo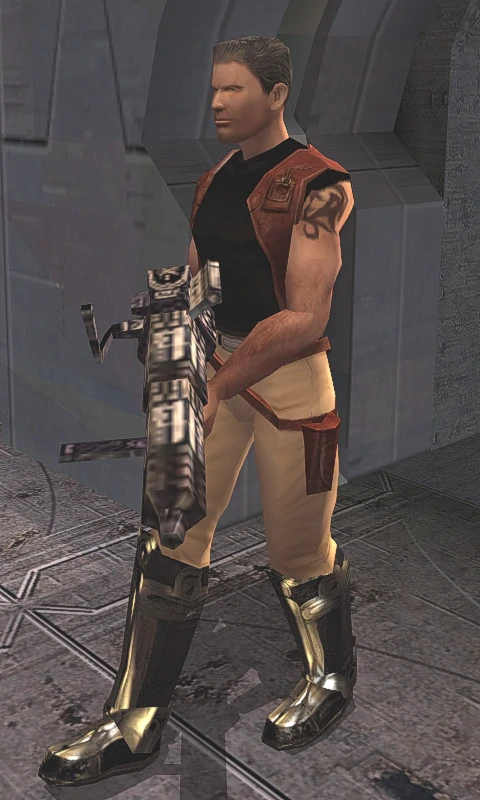 Canderous Ordo is a bad guy. But you always want to have at least one friend who's an unequivocal bad guy. Canderous is a Mandalorian, and since the galaxy is still fresh off the Mandalorian Wars of only a few years ago, most people don't like Canderous. If you have him in your party as you travel the galaxy, the people you encounter will treat you differently. Some side quests won't even activate with him around. Conversely, if you bring Canderous with you on a few dangerous excursions, he will be the sole reason you live. He is the tank of KOTOR and uses his experience in war to great effect. He's only ever a loose member of your crew since he doesn't get along with just about anyone else. But if you ever want some great war stories or to hear Star Wars lore, Canderous is the guy to talk to.
Mission Vao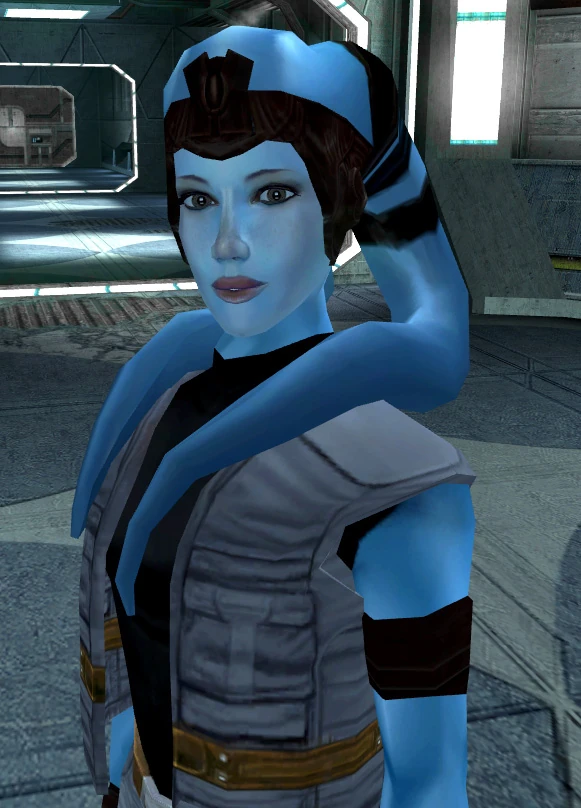 Mission was always one of my favorite characters to bring with me while questing. Maybe because I usually play the rogue character, maybe because her splicing skills are second only to T3-M4–who knows? But I do know that Mission is a vital member of the Ebon Hawk crew. Just bringing her along can help you cheese your way through several side quests. Mission is a young, blue-skinned Twi-lek who grew up on the streets of various planets. No parents to speak of and only a dirtbag older brother as family, Mission is one of the few people who would stick to the Ebon Hawk no matter what.
Zaalbar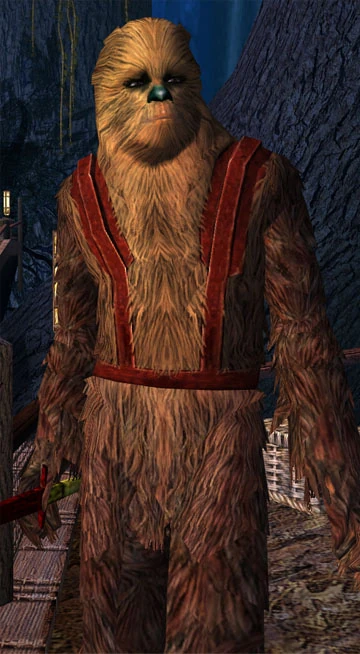 Zaalbar is like Chewbacca, but quieter, more angsty, and no nonsense. Zaalbar is a Wookie from Kashyyk who is best friends with Mission. He's sort of her bodyguard. But as you progress through the story and eventually end up on Kashyyk in search of Star Maps, you discover that Zaalbar is a notable figure back home. He's the son of a Chiefton but was expelled for using his claws in a fight. He was labeled a madclaw and forbidden to live on Kashyyk. But after you help him remove a bunch of evil slavers from the planet, Zaalbar is welcomed back home. He doesn't stay, however, as he pledges a life debt to your character and follows you around forever.
Jolee Bindo

Jolee Bindo was an icon to younger me playing through KOTOR for the first time. To me, Jolee is something we should see in Jedi culture much more often. You find him sequestered away in a hut in the Shadow Lands of Kashyyk. And he's just chilling! He's this wise, powerful, insanely experienced Jedi, and he's living as a hermit in one of the most desolate places in the galaxy. And he knows everything. No crew member has any secrets from Old Jolee. He's a human Jedi with years of experience in the Jedi Order and in the Mandalorian Wars. Definitely one of my favorite characters to quest with. He's just a grumpy old man most of the time, but that's more than humorous enough for me. 
Juhani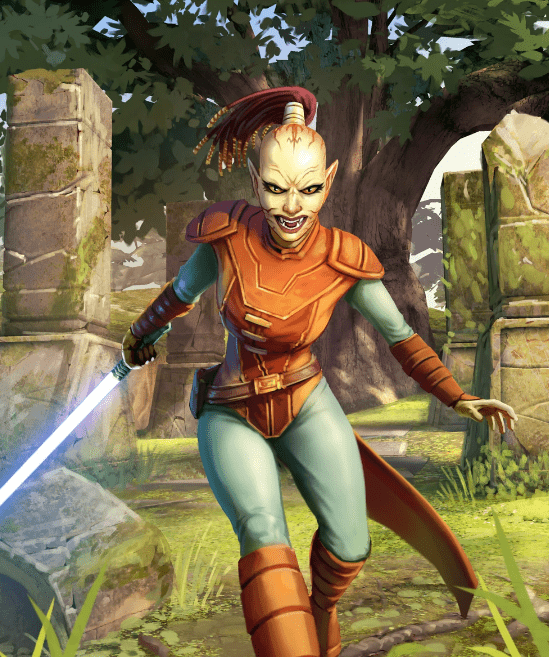 Juhani is a mystery and a blessing. She's a Cathar, a race of beings essentially exterminated by the Mandalorians during the Mandalorian Wars. Her parents helped her escape, but both died shortly after, putting Juhani up for auction into slavery. She eventually ran, wound up being Force-sensitive, landed an apprenticeship on Dantooine, and started training. But her master, it turns out, is a horrible master. During their last trial together, her master made Juhani believe she'd accidentally killed him. This sent Juhani spiraling towards the Dark Side. Your character helps bring her back to the Light (or they can kill her, your call), and Juhani pledges her life to your cause then after. She, like Bindo, becomes a tether to the Force for your character as they travel through the galaxy.
HK-47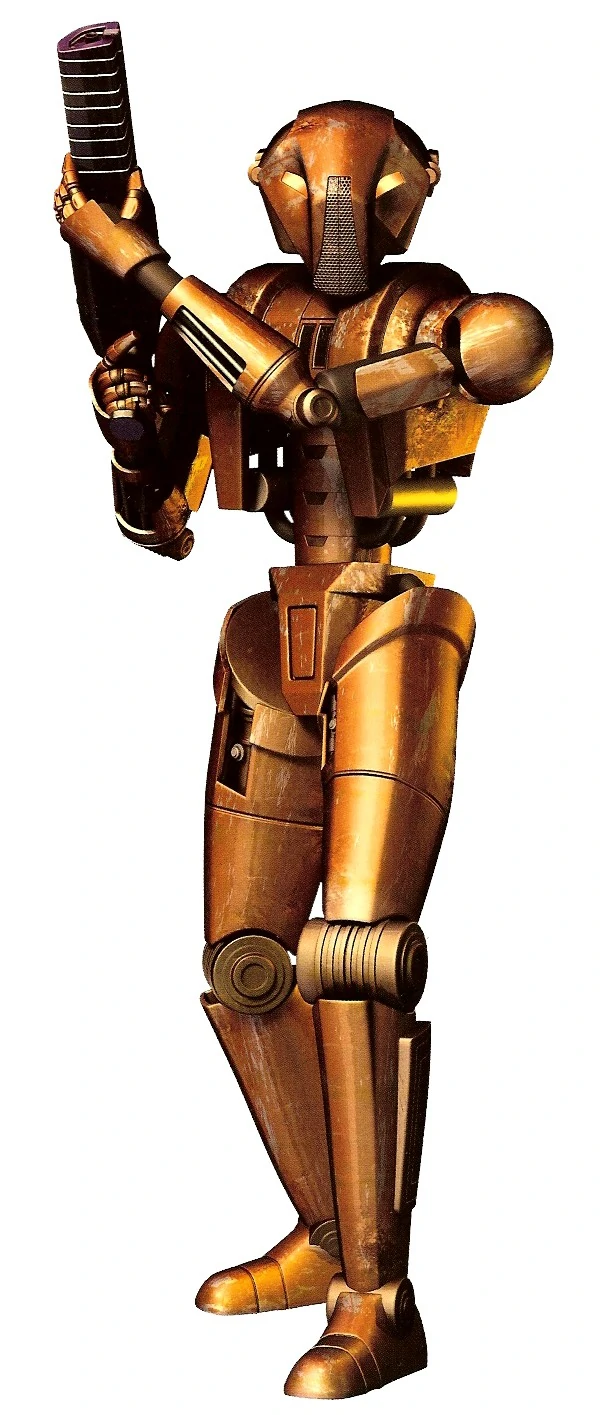 HK-47 is a murderer. No, really; the HK stands for Hunter Killer. He was programmed to be as efficient at killing things as possible. When you first meet HK, he's sitting in the corner of a scrap shop with a restraining bolt on, swearing to murder the shop owner. Though he is used for his translation skills at first, HK is a deadly and capable member of the Ebon Hawk crew.
T3-M4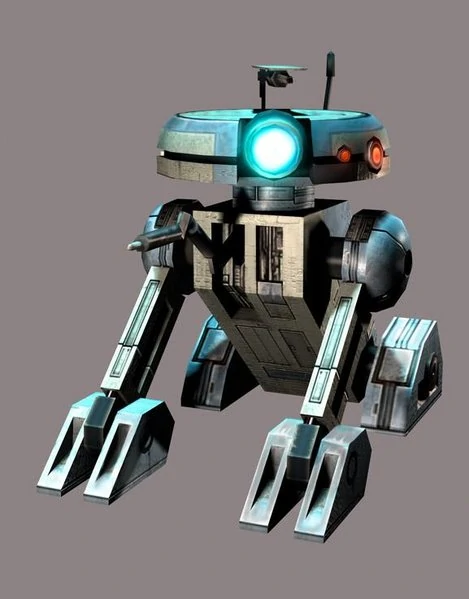 T3 isn't going to win any awards for character development. He's a one-dimensional R2-D2. He was built to be an exemplary splicer and that's it. But you know what? He's a damn good splicer. Bring him along on your team, and you'll never be locked out of anything.
Darth Malek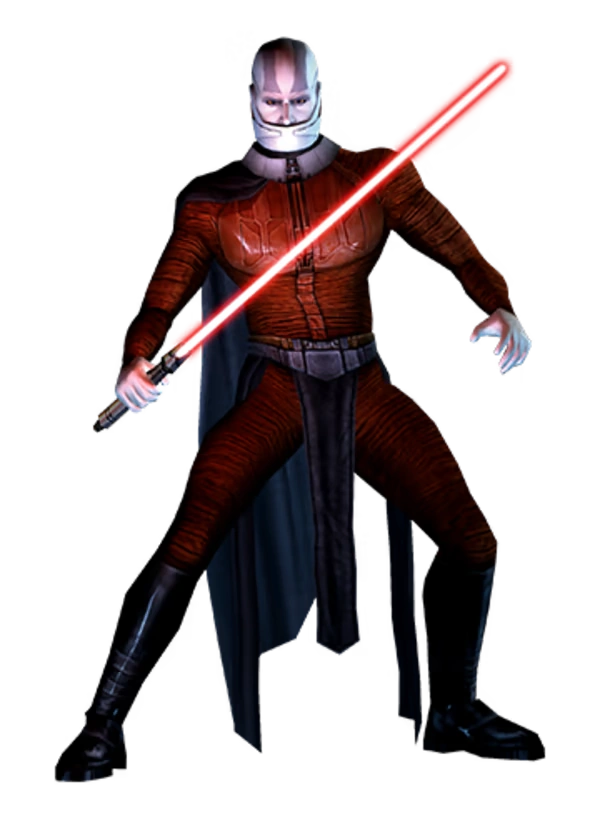 Darth Malek was originally a Jedi padawan under the apprenticeship of Revan. When the Mandalorian Wars were over, both had suffered severe wounds at the hands of Mandalorians and wanted nothing more than to wipe them from the galaxy for good. Revan had already changed his name to… Revan. So Malek shaved his head, painted his face blue, and became a Sith.
FAQs
Question: You played this game when it came out? How old are you?
Answer: Knights of the Old Republic came out in 2003, and today it is 2022, so I can safely say that I am at least 19 years old.
Question: What's the most challenging boss fight in Knights of the Old Republic?
Answer: Krayt Dragon. I don't even need to check with my nerdy peers. I won't lie to you; the final fight against Darth Malek is, like, nearly impossible. You must land every attack, have your inventory full of items, and be leveled up to the eyeballs with powerful stats to win. And even with all that preparation, you can still get bad rolls and die. But the Krayt Dragon? That's straight end game material. And this is before end game content!
Krayt Dragon, final answer. 
Question: Isn't it true that your character lost their memories because they're actually–
Answer: DON'T SAY IT. Major spoilers there, buddy. And yes.
Conclusion
Star Wars: Knights of the Old Republic was groundbreaking when it was released in the early 2000s. It changed how RPGs looked at development and single-handedly carried the Star Wars franchise for at least a year. It was an achievement for a game company and Star Wars. There's a reason why it's high on the list of games to develop for Star Wars shortly.
If you're wondering what all the cult fanaticism is about Knights of the Old Republic, do yourself a favor and give it a playthrough sometime. It's available by just about every gaming service imaginable, so obtaining it won't be hard. Defeating the Krayt Dragon on Tatooine, though? That's hard.
Looking for more interesting readings?  Check out: